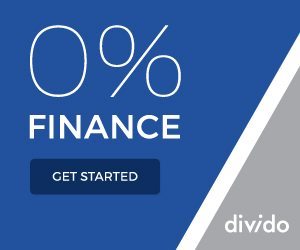 Enrol now and pay later with 10-month Interest-Free Instalments for all our beauty training courses.
Ray Cochrane is delighted to offer our students the most generous instalment plans. This option allows you to pay for our beauty therapy, nail technician and laser aesthetic courses via flexible monthly instalments with Omni Capital Retail Finance. Students can pay in 10 monthly instalments with Omni Capital Retail Finance at 0% interest.
The application process is simple, takes around 5 minutes to complete, is carried out online, and you will receive a decision made within 30 seconds of completion.
In case you decide to take advantage of our instalment plans, here's a quick guide to everything you'll need to know.
For example, you could enrol on our level 4 laser hair removal and skin rejuvenation course  costing £1,425.00 using  the following option:
20% deposit £285  and credit arranged on the balance of £1,140.00
£114 per month for ten months at 0% Interest
Am I eligible for finance?
Applying for an instalment plan is similar to applying for a new credit card. Your details are checked against public registers, such as credit-rating agencies. To increase the chances of acceptance, ideally, you will have a good credit history – (no late payments, CCJ's, etc) – and meet the following minimum criteria:
• Be a UK resident
• Be over 18 years of age
• Have three years of UK address history
• Be working at least 16 hours per week
• Have a valid phone number and email address
• Delivery address must be the address you put on your finance application (billing address).
How does it work?
Tell us what course you want to enrol on and we will email you the online application form.
Complete the online application form and wait 10-20 seconds for the credit decision.
Once approved, we'll confirm your course enrolment.
Further questions?
Feel free to give us a ring at 02074866291 or email us at admission@raycochrane.co.uk, and we would be happy to answer any questions you might have. Alternatively, pop into our school and we can process your application while you wait.
About Omni Capital Retail Finance
Omni Capital Retail Finance Financial Services Limited ('Omni Capital Retail Finance') is authorised and regulated by the Financial Conduct Authority. For more information, please visit: https://www.omnicapitalretailfinance.co.uk/