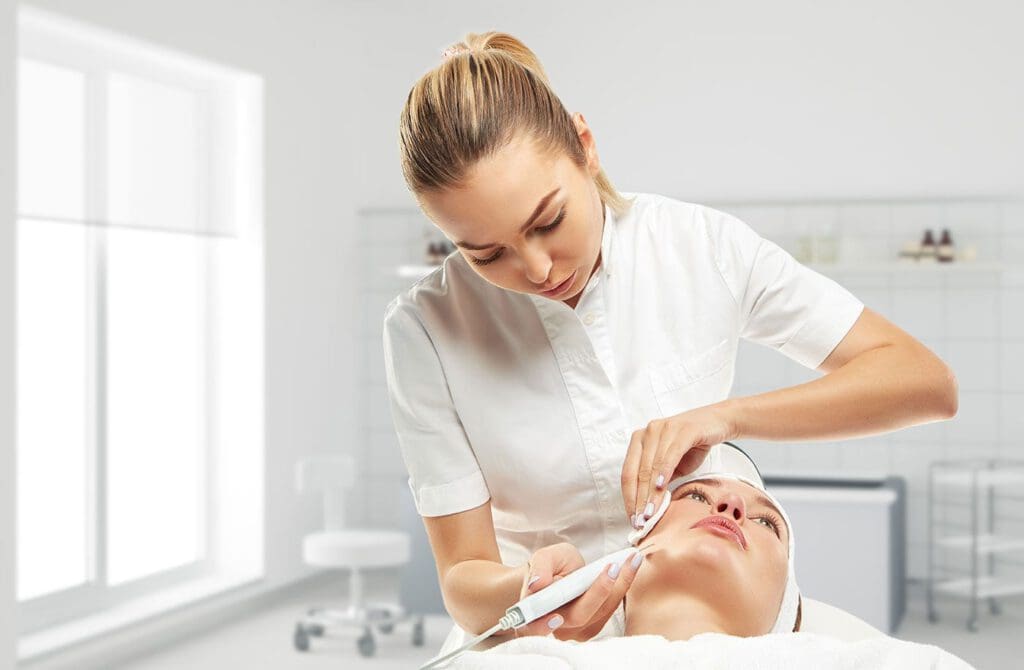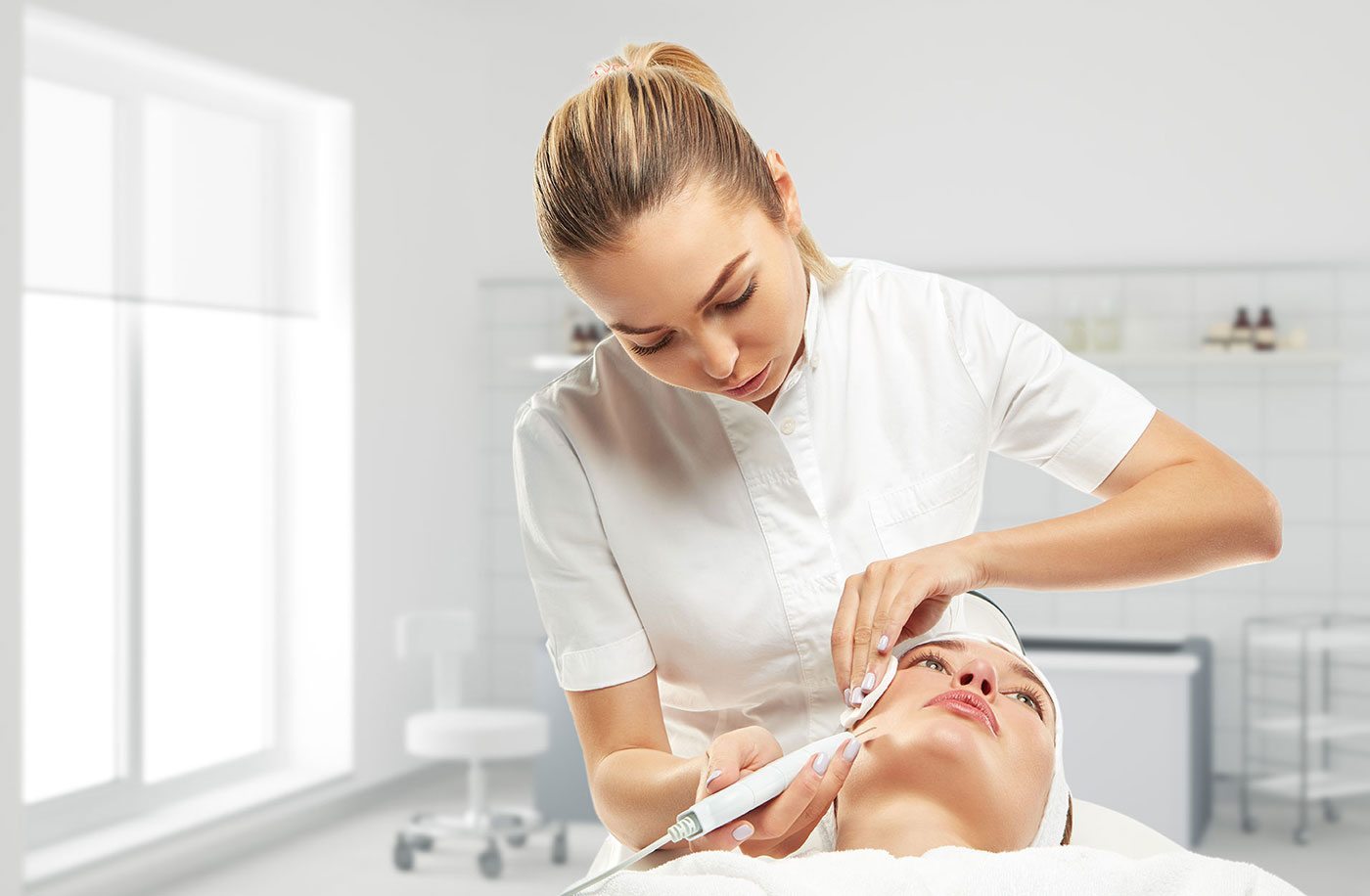 Becoming a skilled and respected beautician begins with a crucial step: enrolling in accredited beautician courses. These courses are vital to unlocking your potential in the beauty industry, equipping you with the knowledge, expertise, and recognition needed to flourish in this dynamic field. 
Join us as we delve into the significance of accredited beautician courses and explore the transformative opportunities they offer in the heart of London's beauty scene.
The Importance of Accredited Beautician Courses
Accredited beautician courses play a pivotal role in shaping the careers of aspiring beauty professionals. These courses offer a structured and comprehensive curriculum covering a wide range of beauty techniques, trends, and practices, ensuring that individuals have the knowledge and expertise needed to excel in the industry.
1. Mastery of Craft
Accredited beautician courses lay the foundation for mastery. They provide a structured and comprehensive curriculum that equips learners with the expertise needed to excel in the field. From skincare to makeup artistry, from nail care to hairdressing, these courses offer a deep dive into the intricate techniques that define the world of beauty.
2. Industry Recognition
One of the hallmark benefits of accredited beauty courses is the industry recognition they bring. Certifications from accredited institutions carry the weight of authenticity and excellence. This recognition serves as a passport to professional credibility, opening doors to employment opportunities, clientele trust, and career advancement.
3. Stay Abreast of Trends
The beauty industry is a dynamic canvas where trends evolve at the speed of inspiration. Accredited beautician courses ensure that learners stay updated with the latest trends, innovations, and technologies. This knowledge empowers beauticians to offer cutting-edge services and stay ahead of the curve, satisfying the ever-evolving demands of clients.
4. Ethical Practices and Safety
In an industry closely linked with personal well-being, ethical practices and safety protocols are paramount. Accredited beautician courses emphasize the importance of hygiene, sanitation, and ethical conduct. Graduates emerge not only as skilled professionals but as responsible practitioners committed to the health and safety of their clients.
5. Diverse Specializations
Beauty is a multidimensional empire encompassing a spectrum of specializations. Accredited beautician courses offer the flexibility to specialize in areas that resonate with individual passions. Whether it's beauty therapy, laser and skin, nail technician or lash and brow these courses empower beauticians to carve their niches and thrive.
6. Enhanced Employability
The job market thrives on qualifications that stand out. Accredited beautician courses bolster employability by showcasing a candidate's dedication to excellence. Whether seeking employment in salons, spas, luxury resorts, or even freelancing, accredited beautician courses elevate resumes and spark the interest of employers.
7. Entrepreneurial Ventures
For those with an entrepreneurial spirit, accredited beautician courses serve as blueprints for success. Armed with a robust skill set, knowledge of business practices, and industry insights, graduates are well-equipped to embark on entrepreneurial ventures. From launching their own salons to creating beauty product lines, the possibilities are boundless.
Accredited Beautician Courses in London
Being that London is the capital city of England and one of the world's most famous locations, it stands to reason that an aspiring beautician would expect to find first-class accredited beauty courses on offer there. Not only is this indeed the case, but Ray Cochrane Beauty School is proud to be able to deliver these courses to the highest possible standard, giving you the very best beauty training.

We have a wide variety of accredited courses, in particular, several aimed at those seeking a VTCT Level 2 qualification. Let's begin with the VTCT Level 2 Beauty Therapy course, which is one of the most popular beauty courses that you can enrol on, as it boosts your credentials and gives you a great starting point within the industry. 
1. VTCT Level 2 Beauty Therapy Course:
This is a fast-track course which brings together all of the elements from an NVQ/VRQ course into a 20-week programme requiring only one day of attendance from yourself. It's a course which is of great interest to the vast majority of those wishing to pursue a career in beauty, and with a major accreditation as your reward upon completion.
2. VTCT Level 2 Facial and Skin Care Course:
If you're looking for something that is a little more specific, though, then we suggest that you take a look at the VTCT Level 2 Facial and Skin Care course. As the name implies, this focuses primarily on facial massage and skin care treatments, which is ideal if these are the treatments that you are hoping to carry out once you are working in the industry. Because it picks out a small percentage of the beauty range, the course becomes shorter, allowing you to complete it inside six weeks, meaning that you could go from student to beautician within a very short amount of time.
3. VTCT Level 3 Course
But what if you're already qualified at Level 2, and you're simply looking to expand your skill set? Then we recommend the VTCT Level 3 course, which focuses on advanced levels of treatments, and allows you to become fully qualified to go beyond a typical salon. Indeed, a VTCT Level 3 qualification could land you a role as a beautician in a major high-street retailer (such as John Lewis), a hotel, a spa, an airport or even a cruise ship. The course takes 12 weeks to complete, allowing you to quickly progress and to start being considered for a very well-paying position as your career continues to grow.
4. VTCT Level 2 and 3 Beauty Therapy Combi Course:
Finally, let's look at a course that acts as a transition of sorts. The VTCT Level 2 & 3 Beauty Therapy Combi Course brings together the key elements of both a Level 2 and Level 3 course, which helps to touch up your skills if you're already in the industry, and for anyone starting out in the field, you can become highly trained and qualified at a faster rate. Focusing on the core elements of each level, and on the treatments, you will be most interested in performing, this course lasts six months, and as with all of our training programmes, you will have the opportunity to learn on-the-job by practising treatments on existing clients.
Choose the Right Accredited Beauty Course for You
So, as you can see, Ray Cochrane Beauty School has a variety of accredited beautician courses; it's all about identifying where you are at within your career, and you'll be able to determine what course is right for you. 
Read more about our beauty training courses here.