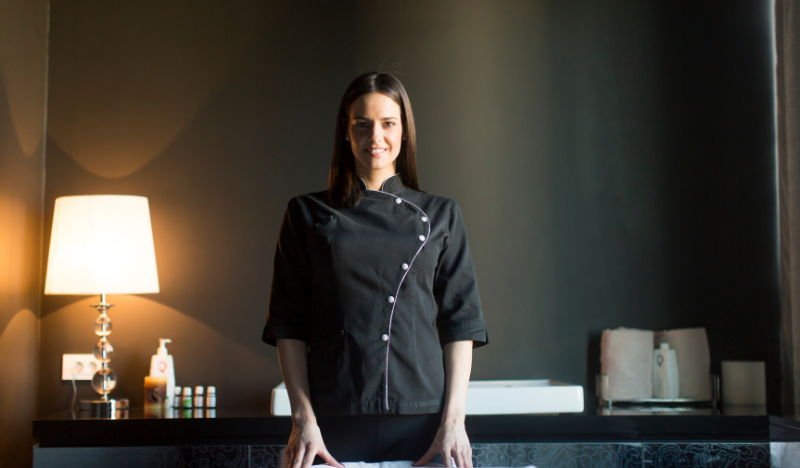 Are you stuck in a rut, itching to do something you love and earn a living from it than being stuck in a dead end job or feeling purposeless? We understand that changing career can be stressful. Not everyone can study full time at a beauty school and leave their current careers to pursue their dream path because they have people depending on them. 
Get started in your beauty career with the NVQ/VTCT Level 2 Beauty Diploma where classes are held two evenings a week. This works well for those who work full time in the day or are occupied with the children during daytime hours.
We are the most reputable beauty school in London having trained beauticians since 1951. At Ray Cochrane, we specialise in small classes so our students get our talented tutors' full and undivided attention to become fully qualified beauticians and graduate in express time. At Ray Cochrane Beauty School, we offer an evening beauty course that works around you. 
NVQ/VTCT Level 2 Beauty Diploma
The NVQ/VTCT Level 2 Beauty Diploma serves as the perfect introduction to becoming a beautician. Perfect for beginners, you will receive a well-rounded education on all aspects of beauty to give you the confidence to work in a salon.
You may be certain you want to work in the cosmetology world but are unsure of what you would like to specialise in. This is no problem as our Level 2 course allows you to dip your toes into all aspects of beauty to decide what area you'd like to specialise in.
The diploma opens many doors for you to go on to pursue an exciting career as a nail technician, spa therapist, beauty therapist, makeup artist or a salon technician. 
The VTCT qualification is internationally recognised and widely known in the beauty industry which makes your chances of being employed and increases your career prospects, especially the fact you can receive this diploma from a reputable establishment like us.

The modules for this course are:
Facial skincare


In this module, you will become the master of transforming your clients' skin to be as smooth as a baby's bottom. You will learn how to diagnose various skin conditions to be able to carry out the correct treatment such as rosacea and acne.
Hair removal
Hot wax and strip wax are the two methods of hair removal we teach on the course. Strip wax is a runny formula that is applied to the skin and then removed by rubbing a disposable strip over the formula and stripping it off. Hot wax is a thicker consistency than strip wax and left on for a longer period of time before removal. Another significant difference is what you use a different type of wax depending on the area of the body you are removing hair from. Typically, you would use strip wax for larger areas like your back, legs and arms. This is because it's quicker and easier to remove. It is not used on sensitive skin.Hot wax is used on sensitive skin and areas of the body that have thicker hair such as the bikini area and underarms. The wax is smeared on the skin and left for a few minutes, this allows the heat to open up the pores and hair follicles which makes it easier for the hair to be pulled out during the wax treatment.
Manicure/Pedicures


You will learn the standard french manicure and pedicure techniques on the course. Alongside this, we teach you how to apply artificial gel nails.




However giving manicures and pedicures are not just about creating cute designs on people's nails and toes. It is very important to learn about the maintenance and care techniques for the nails on the hands and feet. We teach our students the most professional way to conduct yourself in professional environments.



Makeup Artistry
We will teach you the basics of makeup practice. You will also learn how to do brow and lash treatments and to shape eyebrows.
Client care and communication
By the time you leave us, we want to make sure you are salon ready by taking you through the professional steps of successful client care. We will also teach you skills to be a salon receptionist, it is imperative that you have amazing retail skills and etiquette so you can work a front of house position in a beauty salon.
Health and safety practices
Employers need to trust their staff as well as clients, to practice treatments in a salon you will need to have full knowledge of the correct health and safety procedures such as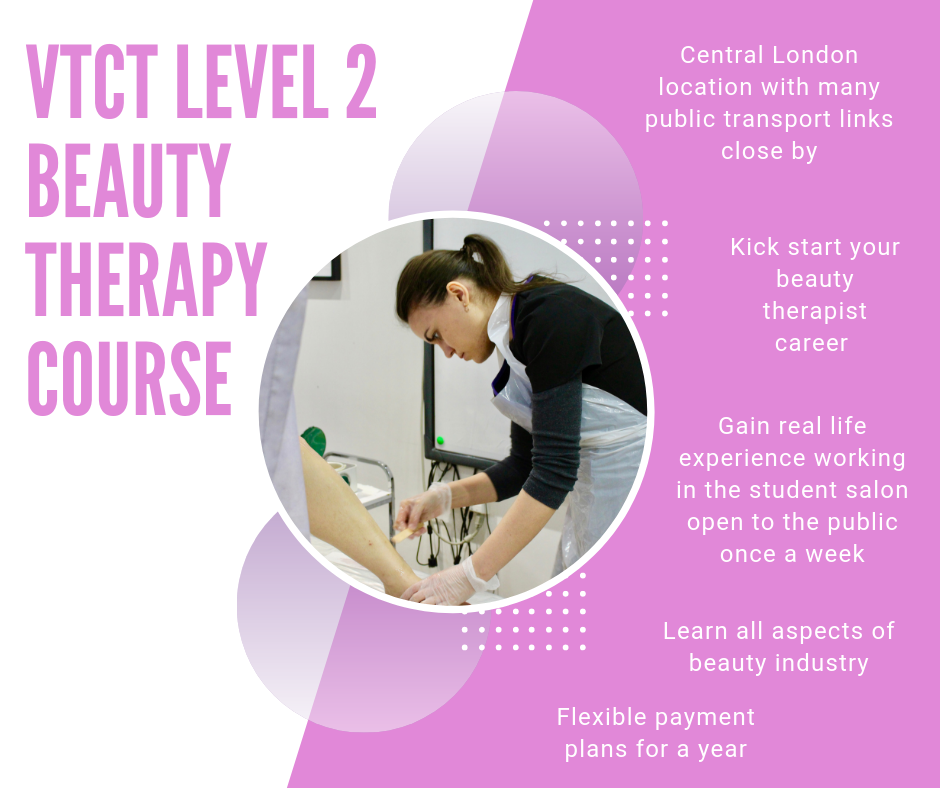 When this course is running
The course is held 2 evenings per week (Monday and Wednesday evenings) 6-9pm for 20 weeks.
How you will be assessed
Assessment is continuous and consists of practical assessment, oral questions and online tests/homework. You will provide evidence to determine whether you have reached a level of competence. 
Written assessment papers will provide further evidence of your knowledge and understanding of the subject. The collation of the assessments will be contained in a portfolio which will contain all document feedback sheets, written assessment/projects/assignments.
What makes us stand out and why you should study with us
Central London location

– ideal for those who work office-based jobs in the city who are looking for a career change. Our beauty school is easily accessible as it is located 30 seconds from Baker Street station with an array of bus links serving in the area.

Flexible payments

– Ray Cochrane offers finance to all students who attend. This allows you to pay for the course via flexible monthly installments with Omni Capital Retail Finance. We understand that you may not have the finances to pay for the course outright which is why we offer our students the option to pay interest-free installments over a period of 12 months so you can spread your course fees and not have a financial burden.

Smaller classes

– We are a selective school that specialises in teaching smaller classes to ensure that every student is catered for.
Call us on 0203 856 8886 or email us on email@raycochrane.co.uk to find out more information and book yourself onto our next intake of the VTCT Level 2 Beauty Diploma course.