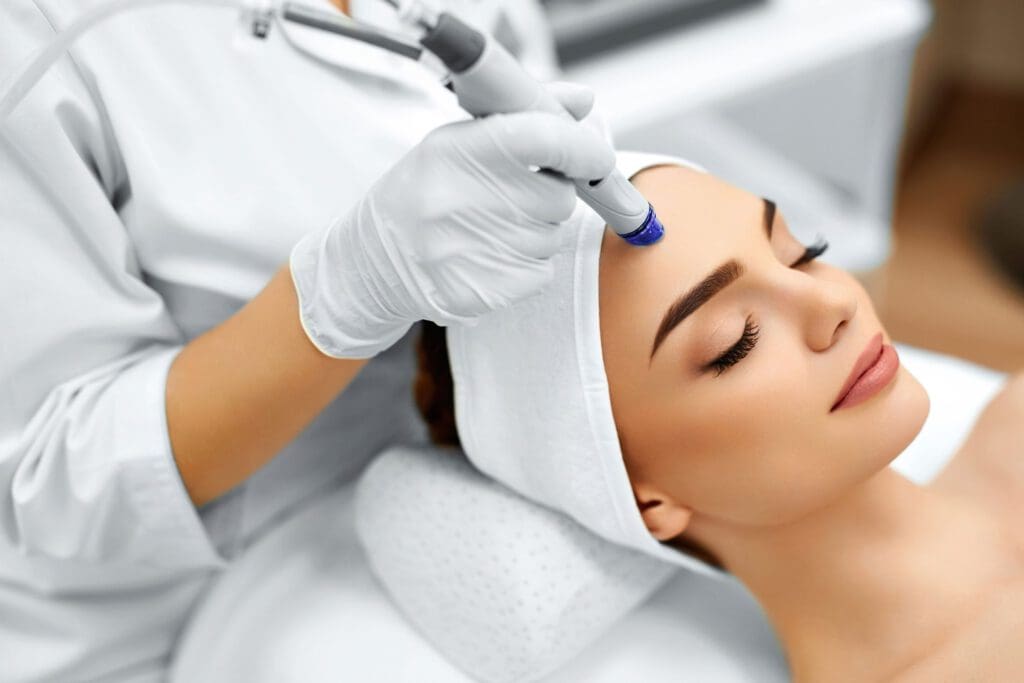 The Level 4 Laser Training Course provided at Ray Cochrane Beauty School London is what you need to develop the skills and the confidence needed to perform Laser Hair Removal Treatments and Skin Rejuvenation Treatments successfully and to an exceptionally high standard. The comprehensive training course covers all you need to help you excel in real life situations which is what every student needs.
Apart from the fact that you need this Level 4 Laser Training Course to develop the skills you need to successfully perform laser treatments, it is also now a legal requirement. The regulatory body now requires all therapists wishing to carry out Laser or IPL treatments to have a Level 4 qualification by 2016. This is now a mandatory requirement for all therapists. Insurance companies also require Laser Technicians to hold a Level 4 Laser and IPL Certificate to be covered.
This Laser Training Course is a legal requirement, so it is compulsory to have one. But apart from the fact that it is a compulsory course to practice, the knowledge you would gain from the amazing tutor at Ray Cochrane Beauty School London is second to none. If you are thinking of taking this training course, this is the Beauty School you need enrol at. The tutor is a highly-experienced laser specialist who has many years of experience in clinical treatments using all medical grade laser machines for laser hair removal, laser tattoo removal and laser skin rejuvenation.
Also, our comprehensive training covers skills to analyse the hair and skin type, identify treatment contradictions, risks and formulate a specific course of treatment plan to suit individual client needs. The course content is well structured and benefits students both in theory and practice. We will teach you how to use laser/IPL to treat the following skin conditions: Fine lines and wrinkles, Age Spots, Sun Spots and Freckles, Sun Damaged Skin, Acne Breakouts, and Pigmentation marks.
We are equipped with the best Laser and IPL machines. Both equipments are medical grade and are widely used by skin clinics, NHS hospitals for hair removal and skin rejuvenation. Our students also learn the basic health and safety precautions for operating laser technology in the salon.
Furthermore, you will develop a comprehensive understanding of how to ensure your clinic is safe, the safe working practices and how to identify and control hazards in an aesthetic clinic or beauty salon environment.
Once the Level 4 Laser Training Course is completed successfully, you will reach a very high level of competence and confidence at performing Laser Hair Removal and Skin Rejuvenation procedures using Laser and Intense Pulse Light (IPL) in your clinic.
We always aim to provide the highest level of training possible, so our students can have a competitive edge when they go out to practice.
If you are looking to take the next or even the first step onto a career in the fast-paced laser treatment industry, this is the training course you need. This nationally recognised qualification will almost guarantee you to work in the highly paid and fast growing laser industry.