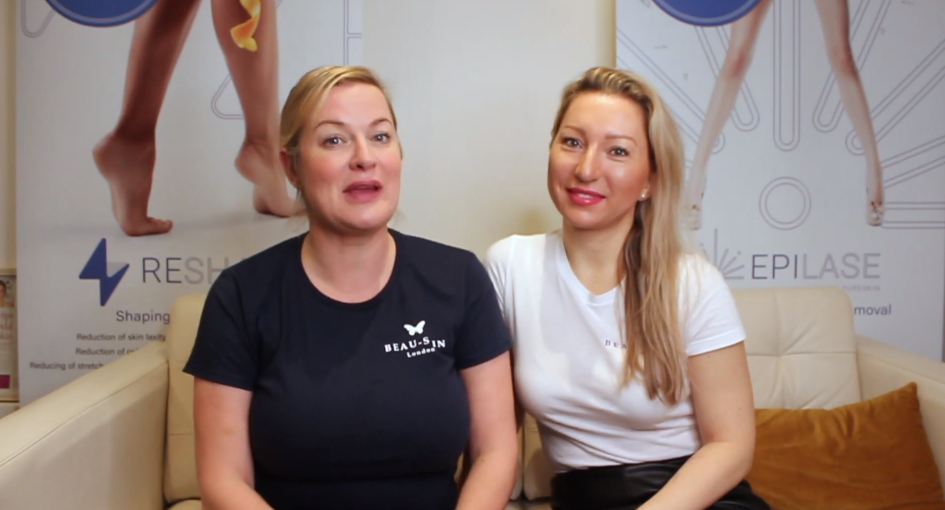 We spend so much time talking about our beauty therapy courses and what they can give to their students we write today about what past students have done with the high-quality professional skills they have learned here. How they have grown and built on a solid foundation, growing further in confidence and passion which starts here all at Ray Cochrane Beauty School.
More specifically, today we talk about the success story of Abi & Helena. Two students who spent their time with us doing the Level 2 beauty therapy course and the Level  3 beauty therapy course. Two courses which allowed these two people to gain not just a qualification but a friend and a trusted companion in which to enter the beauty industry.
And that is just what these two ladies have gone and done. Having opened the Chelsea, London based Beau Skin clinic in 2018 the business has gone from strength to strength. Offering a diverse range of treatments which are unique to beau clinic.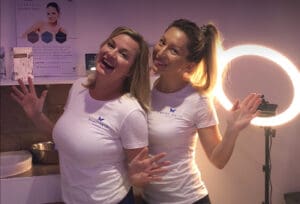 Elements to building success
In enthusiastically informing us of their bespoke treatment range they are quick to recognise on the essential skills they have learned with us. Understanding the need of a good knowledge base, particularly in skin aesthetics, learned at Level 2 beauty therapy and Level 3 beauty therapy levels, to facilitate making new treatment ranges. 
With key knowledge and diversified skills learned with us in skincare modules that has allowed them to confidently produce new popular treatments. In particular, the Egyptian facial being a treatment of note. With Helena combining her knowledge in peels, skin treatments and product ranges to make a bespoke treatment, producing great results.
Ray Cochrane Beauty school appreciates the attention to detail Abi & Helena possess which we as an institution engage in on a daily basis. With the same treatment and consistency in our approach to beauty education as Abi & Helena have to their treatments. Upon touching on this aspect, they point towards the structure and support of our courses. Which is echoed by Abi & Helena who point towards the "practical element" of the courses we offer, allowing them to practice time and again until making them industry-ready.  
Rest assured we know what the industry requires and what students require to be successful in the industry.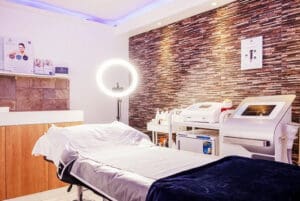 Atmosphere
Abi & Helena found each other here at Ray Cochrane Beauty school in the Level 3 beauty therapy course. Gravitating very quickly to each other and finding a common wavelength. A happy accident? Or likeminded individuals facilitated in a reputable course provider to find each other? We think more of the latter.
We are a course provider in Ray Cochrane that wants people who are serious about their passion and are serious about achieving the knowledge and skill with their time with us. This is no accident and we know that those who walk through our doors on their first day are here to succeed and grow. As an institution in Beauty education that is what we have been doing since 1954 and will always attract those who are looking to take their first purposeful step in beauty.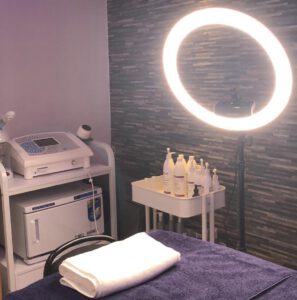 Abi & Helena did not go into business until a year after completing their course, but the link had been made and Abi makes reference to the "success many of our classmates went on to have either in their own business or in employment". This is because in our Level 2 beauty therapy course and Level 3 beauty therapy course we keep the class sizes small. 
Allowing for not just one on one attention with the tutor but a closer environment where you really get to know your classmates and find your people in beauty before even going out into the beauty industry. It isn't just beauty therapy you are learning with us but a chance to network with others and establish relationships that will stand to you in years to come. While hopefully making some friends along the way in a friendly welcoming environment. 
Abi & Helena mention themselves as "Ying & Yang" which perfectly describes these ladies. Who explain how they complement each other and how entering business with a partner they trust has taken the stress off each other. With a foundation of trust long ago established in the rooms of Ray Cochrane.
Watch our testimonal interview with Abi and Helena below:
Like any school it is so much more than an education provider. It is a place where you can meet like minded people with the same temperament, ambitions and dreams in beauty and in these ladies cases, greet a successful & exciting future together.
Abi & Helena have learned and grown together embracing the challenges of opening their own business. Such challenges are deciding where to open their business, understanding the purpose of a rented purpose (is it fit for purpose i.e a beauty salon?). 
Then also picking up skills in areas you may have considered a bit away from the usual such as website management or dealing with suppliers. But two years into Beau Beauty being opened has shown that with application and motivation you too can move into the world of beauty therapy on your own if you wish.
We have many students who wish to open their own business and apply their personalities and skills in their own way to the beauty industry. We have many who also want to do this but don't know how or why? 
Abi & Helena is just a small example of how it is possible and not as daunting as one thinks. If opening your own salon sounds a bit scary or you just want to start small freelance that is always a possibility as well. If it's just something you fancy as a small part time business on the side you can, with space permitting run a small business from your house like so many other students have done here. 
We have many other success stories that we hope to bring to you over the coming months. With London not being just the exclusive location where our students have succeeded, Ray Cochrane beauty school students are spread around the world you will see just how far you can go with what you will learn here with us. 
With some students having opened a chain of stores in far flung countries to closer sunnier European destinations, beauty is everywhere and you, the potential beauty therapist can learn it all here in one place so you can go any place should you so wish. 
But to end with Abi & Helena who touch upon their education with us once more…."Ray Cochrane on your CV is prestigious and is recognised".  We think this is true as it was in 1954 as it is today. 
To find out more about the Level 2 Beauty Therapy & Level 3 Beauty Therapy course or any of our other courses we do here, that Abi & Helena attended with us please get in touch today to find out more and take the right step to contour your beauty future. You can call us on 0203 856 8886 or email us on email@raycochrane.co.uk