Do you have a strong interest in all things beauty and are looking for a career that reflects your passion? You're probably reading this blog post because you want to know how to be a beauty therapist? 
In this blog, we will cover all the basics you need to know about how to be a beautician. Working as a beauty therapist offers a wide range of opportunities. Beauty treatments are always changing and evolving, so you will always have the chance to grow and advance in your career! 
If you want to make a difference in people's lives in a role where no two days are ever the same, read on to learn more about becoming a beauty therapist.
What is a Beauty Therapist/Beautician?
A beauty therapist is a trained professional who provides a range of beauty treatments to enhance the appearance and improve the overall well-being of their clients. These treatments may include facials, massages, waxing, nail care, and makeup application, among others. Beauty therapists work in salons, spas, etc.
The Role of a Beauty Therapist
The role of a beauty therapist is to look after your client's beauty and well-being by providing a range of beauty and personal care treatments. Your primary objective is to advise your clients about the most appropriate treatments based on their individual needs. 
As a beauty therapist, you can provide various non-medical treatments for both the face and body, including: 
Facials and Personalised Skin Care
Brow Shaping
Eye Lash Treatments
Waxing and Hair Removal 
Massage Therapy 
Manicures and Pedicures
Beauty treatments are only a small part of a beauty therapist's role. You may also be in charge of checking and ordering inventory and health and safety measures. Typical responsibilities involve regular sanitisation of workstations and the sterilisation of used equipment.
The key to your success in the beauty and personal care sector is having the confidence to communicate professionally when advising on the best course of treatments. Your role is to ease your client's anxiety or apprehension regarding treatments and give guidance to address their concerns. Aftercare advice is also part of most beauty therapy roles, which often involves promoting and selling personal care products.
Delivering the results your clients expect will quickly build trust! Trust is the core reason why your clients will recommend you — a sure way to secure loyalty and grow your customer base.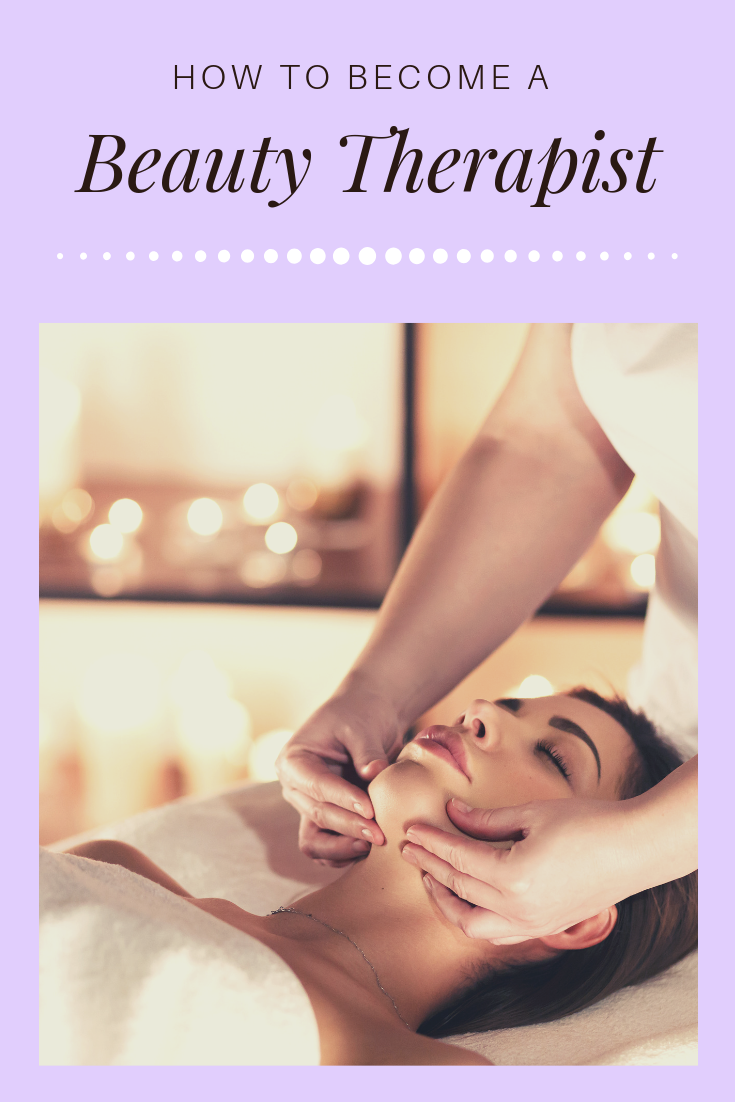 Tips to Become a Successful Beautician
In addition to qualifications, several other factors will help you to be successful. Here are our top seven tips for retaining clients and receiving referrals.
1. Clean and polished appearance
Your appearance is the first impression you will give and should reflect the high standards of your business. 
2. Excellent customer service
You should not only want to provide unsurpassed service to your clients, but your clients should also leave feeling they had the very best experience possible.
3. Empathetic and understanding
Easing your clients' worries and making them feel comfortable sharing their concerns is a vital part of the role. 
4. Professional attitude
Your appearance needs to be matched with a professional attitude to build trust, as well as gain recommendations and referrals.  
5. Creative and artistic
In the ever-changing world of beauty, you need to keep up with fashion and trends and use creativity to set yourself apart and deliver unparalleled service. 
6. Time management skills
An important aspect of your role as a beautician is to balance several clients at once. This means you need to judge how long treatments will take and plan your schedule to ensure you finish in time for your next client. 
7. Beauty therapy qualifications
Arguably, this is the most critical factor required to secure a position in a top establishment or build your business as a self-employed beauty therapist.
Types of Beauty Therapists
Most beauty therapists will train in a variety of skills and offer many different beauty and personal care treatments. However, after completing your foundation qualifications, you have the opportunity to specialise in a number of areas. 
Here is a list of the key specialisms you can pursue:
1. Massage Therapist
Massage therapy gives you the opportunity to relieve stress and improve health. As you advance, you can also work as part of a wider team, including osteopaths, chiropractors, and physiotherapists, to treat injuries and help people with chronic illnesses.
2. Facial Therapist
Providing facial treatments and skincare gives your clients an instant boost of self-confidence, which can be extremely rewarding. 
3. Lash Technician
Specialising in beauty therapy typically includes treatments such as lash extensions, eyebrow shaping and makeup application. 
4. Personal Care
Treatments such as body wraps, cellulite treatments, spray tans, and waxing can help clients look and feel their best selves.
5. Makeup Artist
Semi-permanent makeup is a very popular treatment that can transform the lives of daily wearers of makeup or people who struggle with makeup application. 
6.  Laser/IPL Hair Removal Technician
Laser and IPL hair removal are one of the fastest-growing beauty therapy specialisms, which can also lead to a demand for non-surgical aesthetic treatments. 
7. Non-surgical Aesthetician
As you develop your skills, you may want to progress to providing non-surgical beauty treatments. These types of treatments tend to focus on the face and neck, such as chemical skin peels and microneedling.
8. Nail Technician
Manicures, pedicures, and nail extensions are constantly evolving with new products and techniques, making this a fun and interesting area to focus on.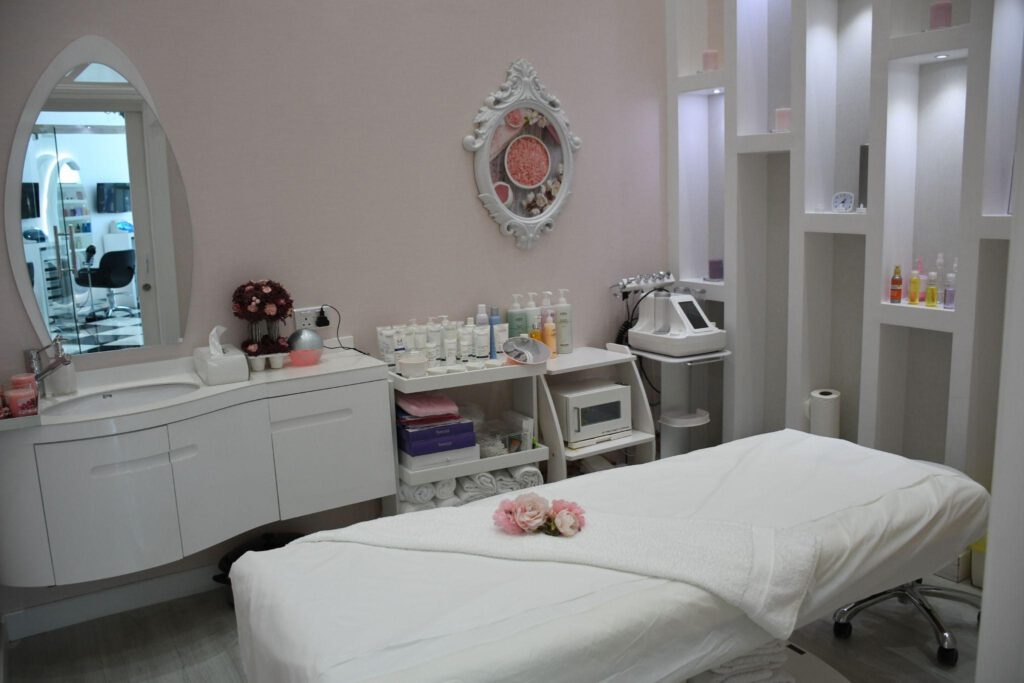 Beauty Therapist Qualifications
With a baffling choice of qualifications and cheap beauty therapy course options, knowing which qualifications you should take can be difficult. Regardless of your chosen course, you should take a course accredited by an established beauty qualification provider such as VTCT. Qualifications assessed by VTCT are recognised by the British Association of Beauty Therapy and Cosmetology (BABTAC) and the Federation of Holistic Therapists (FHT).
What Is the Best Beauty Therapy Qualification?
A minimum of a Level 2 Diploma in Beauty Therapy is the foundation for a successful career as a beauty therapist. We recommend starting with the VTCT/NVQ Level 2 Beauty Therapy Diploma. 
Upon completion, you will have the skills and knowledge you need to start working immediately and get insurance if you want to work as a self-employed beauty therapist. The VTCT accreditation is an internationally recognised Awarding Organisation and Examination Board, enabling students to work worldwide.  
How Long Does it Take to Become a Beautician/Beauty Therapist?
The VTCT/NVQ Level 2 Beauty Therapy Diploma can be completed in as little as 12 weeks, studying just two days a week or over 22 weeks if you prefer to study one day a week. Critical to being prepared with the most up-to-date skills is the experience of your beauty therapist tutors.
What Do You Learn in NVQ Level 2 Beauty Therapy Diploma?
Facials Massage and Skincare

—

You will learn the steps to performing massages and how to complete skin analysis. The skincare element will also cover various techniques such as cleansing, moisturising, steaming and spot extraction.

Lash Lift

— Also referred to as eyelash perming, you will learn the practical method to provide this treatment safely.

Eyelash and Eyebrow Tinting/ Shaping —

You will learn how to analyse facial shapes and skin tones to give the best results.

Waxing

— To enable you to wax the face, bikini, and other areas of the body, you will be taught how to apply both

hot wax and strip wax.

Nail Treatments

— This involves learning to provide the two most popular nail treatments: manicures and pedicures.

Health, Safety, and Hygiene

— Knowing how to adhere to health, safety and hygiene regulations will enable you to provide safe treatments and maintain your work environment to high standards.

Client Care, Communication, Salon Reception Duties —

This aspect is often overlooked, but it is critical to your success. You will learn how to communicate effectively and provide a high standard of service.

Consultation Techniques and Retail Skills —

The ability to understand your client's needs when providing consultations and retail services will be taught to ensure you have all the skills you need to succeed.
Why Choose Ray Cochrane Beauty School?
The Ray Cochrane Beauty School has been established for over 60 years and is the leading beauty school in London. Our school is based in the heart of London, Baker Street, and is easily accessible. RCBS boasts modern facilities, experienced tutors and established partnerships with leading beauty brands.
After completing Level 2, you can progress as a beauty therapist by completing the VTCT/NVQ Level 3 Beauty Therapy Diploma, which includes anatomy and physiology, body massage, facial electrotherapy and body electrotherapy. Completing this diploma will enable you to offer a wider variety of treatments and apply for higher-level positions as a fully-trained beauty therapist.
You can further develop your skills by completing the VTCT Level 4 Certificate in Laser and IPL Treatments. This will allow you to perform in-demand laser and IPL treatments and qualify as a spa manager. Completing this course will increase your career prospects and potential earnings and give you the knowledge you need to run a successful beauty clinic.
If you're interested in staying on top of trends, you can take out VTCT Level 4 Certificate in Microblading course — a booming field amongst beauty treatments today. You will learn all the practical and theoretical knowledge to master the art of microblading and how to safely and correctly carry out microblading treatments on clients.
Beauty Therapist Career Opportunities 
The beauty industry is fast-paced and growing, with new products, techniques, and technology developing year on year. Consequently, there are numerous career opportunities for trained beauty therapists.
1. The Travel and Spa Industry
As a qualified beauty therapist, you can work anywhere in the world. Cruise Ships and holiday resorts are well known for their spas and beauty services. Working in the travel industry is a popular choice for many beauty therapists as you can travel the world while developing your skills and advancing your career.
2. Film and Television
Working in film and television is not just focused on makeup and hair. Between filming, treatments such as facials, massages, and nail treatments are required. Working in film and television provides the opportunity to be part of a creative industry. You can also accompany a film crew on locations, often to unusual and exciting destinations, and play a vital role in the smooth running of the production.
3. Self-Employed Beauty Therapist
You also have the option to work as a self-employed beauty therapist. This could be as a mobile beautician, hiring a room in a clinic, or providing treatments from your own home. Of course, you may choose to do a combination of all of these options. Becoming a self-employed beauty therapist is an excellent choice if you enjoy working alone and want complete control over your career development.
4. Working in a Beauty Clinic 
Not everyone wants to be their own boss or work independently, and that's ok! There are plenty of successful clinics around the country that are looking for talented beauty therapists. The benefit of working for an already established beauty clinic is the security of a salary and advancement in your career. If you are a social person and enjoy being part of a team, working with other experienced therapists can also be a lot of fun!   
So, why wait? Simply get in touch with us today on 0203 856 8886 or fill in our online form for more information and make sure you don't miss the next intake of our VTCT Level 2 Beauty Diploma Course.