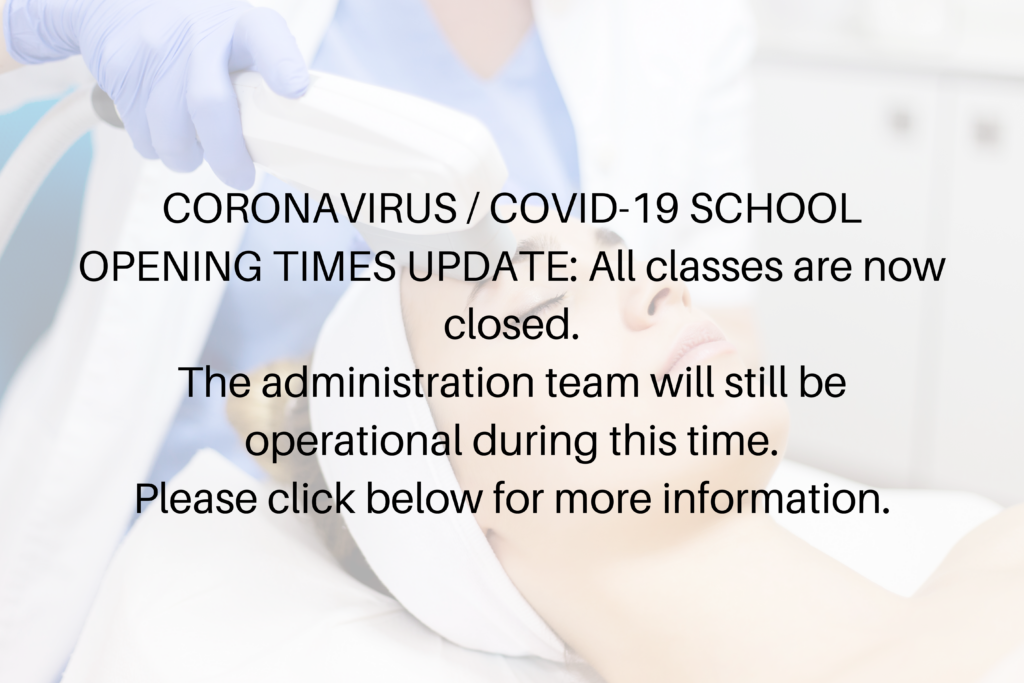 Last updated: 20th March 2020
We would like to inform you that we are closing Ray Cochrane with immediate effect until further notice when we hope that normal operations will resume. We will notify you as soon as we can with our opening day pending government guidance.
Following the government announcement, it is too risky to have the school open, with many students having elderly relatives and the students coming from different locations, different modes of transport increasing the risk of infection to everyone. It does not make sense to stay open with precautions for the COVID-19 virus being of utmost importance.
The nature of our courses means there would be a lot of human physical contact and closeness with students having to carry out treatments on one another for practice.
Update: 13th March 2020
At Ray Cochrane, our priority continues to be the care and education of our learners and we are therefore following the current advice for schools from Public Health England.
As a private educational establishment, we are monitoring developments closely and are putting plans in place for every contingency. We will continue to email if there are any updates or changes in the recommendations for schools. The latest guidance received is that no school should close in response to a suspected (or confirmed) COVID-19 case unless directed to do so by Public Health England.
As this is a rapidly evolving situation, we will be keeping the situation, and our response, under continuous review. In the meantime, we are taking sensible precautions and advising all learners and staff to wash their hands regularly.
Links to further advice include Updates on COVID-19: https://www.gov.uk/coronavirus.
Guidance for educational settings: https://www.gov.uk/government/publications/guidance-to-educational-settings-about-covid-19.
Travel advise for those traveling and living overseas: https://www.gov.uk/guidance/travel-advice-novel-coronavirus.
This is a key time for many learners who will be finalising their courses in the following months and so it is important for you to attend regularly, and keep up to date with your studies.
If you have any queries regarding this please don't hesitate to email us on the email address: admission@raycochrane.co.uk
This page will be updated following any further information.