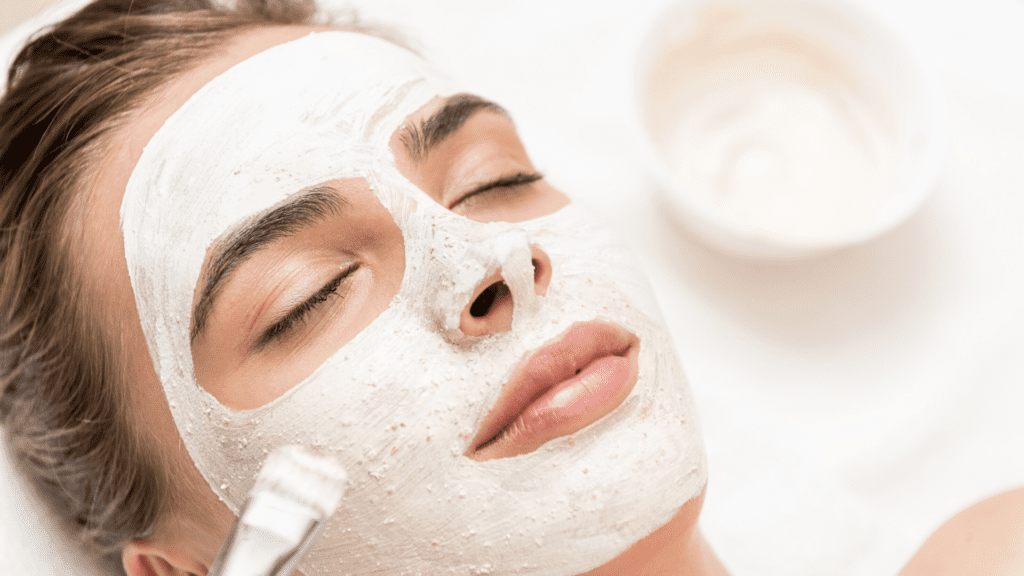 Professional skincare and beauty therapy salons have temporarily closed while we follow government measures to keep ourselves and our local Cosmetology experts as safe and healthy as possible.
In the meantime, while we look forward to our next professional appointment, we can invest our time at home in discovering the best basic skincare routines to look after our complexions.
While in the past, we may have felt we had less time to look after our skin, our new normal routine gives us the opportunity to begin a deeper-level of skincare. What we see in the mirror is usually how we start our day, so a healthy-looking complexion offers the added benefit of promoting self-care while improving our general sense of well-being.
Make the most of this opportunity to cleanse, rejuvenate and hydrate without the same reliance on everyday cosmetics which can clog and sullen the surface of the skin over time.
Here's how:
1. Daily skincare routines to try at home
We all want to see our complexions clear and glowing from the inside out, and this can begin with a daily routine of basic skincare.
Step One: Treat your face with gentle, regular cleansing first thing in the morning to freshen the complexion and remove any oil build-up during sleep. Investing in a cleansing wash or facial bar recommended for your skin type can help your complexion.
Remember to wash your hands before touching your face, and machine wash facial cleansing cloths each week at a high temperature, to ensure hygiene and promote a clearer complexion.
Step Two: Cleansing results in opening the facial skin pores, so our next step is the application of a toning lotion or gentle astringent to remove any remaining facial debris.
This debris may result in clogged cells by trapping dead skin, dirt or oil, which results in an uneven or dull complexion. Applying a skincare toner or mild astringent can also assist with the long-term treatment of underlying skincare issues, including visible pores, dry skin patches, or the production of excess oil.
Find a toner or astringent to suit your skin type, address your specific needs, and make it a staple of your new daily skincare routine.
Step Three: After cleansing and toning your skin, our next step is to moisturise. A daily moisturiser or day cream will replenish your complexion with essential hydration, and help to protect against everyday environment damage which can cause sensitivity.
To enjoy light-to-medium coverage without the need for potentially pore-clogging foundation, try a tinted moisturiser to brighten the complexion, while providing hydration throughout the day.
Step Four: Now our skin is clean, we've removed build-up and replenished moisture-levels, our next step is to protect our complexion.
Invest in a moisturiser containing Sun Protect Factor, or opt for a standalone SPF cream. This is a recommended investment in protecting your skin from sun damage, promoting a younger, healthier-looking complexion, while guarding from harmful UVA and UVB exposure.
Daily SPF application is a recommended step to protect against sun damage and help support your skin in anti-aging. It's worth considering, while we associate SPF with direct sun exposure, harmful rays also come into contact with our complexion via windows, both at home and while travelling.
Step Five: Before bedtime, or at the end of the working day, repeat your cleansing and toning steps to keep your skin feeling as fresh and cared for as possible.
Replace your daily moisturiser and SPF application with a night cream to treat your skin, and address any underlying issues while you sleep. You'll wake up to skin which has benefitted from overnight care, leaving you looking fresh and ready to start your day!
2. Weekly skincare rituals to keep you looking good and feeling great
When it comes to looking after your skin during lockdown, there's an opportunity to reassess your skin needs and follow up a new skincare regime, using specific products to help provide the best results.
On top of our daily cleansing routine, this is not only a treat for our facial skincare, but allows us to enjoy a moment of calming relaxation with an added feel-good factor.
You'll find a great range of leading brand products to try at home, specifically tailored to your skin needs and budget, which can help to treat any underlying issues, such as the removal of blackheads, breakouts, or visible pores.
While we aren't able to visit skincare clinics or salons offering beauty therapy treatments, we can enjoy a relaxing experience. Creating a weekly skincare routine may not only help to improve our complexions, but offers the added benefit of boosting our general sense of well-being.
Face mask application is a great way to detox and replenish our complexion at a deeper level. This weekly ritual is a simple investment which can be a great boost for the health and appearance of our skin, and gives us time to relax and unwind.
Gentle exfoliation in the form of a natural facial scrub or peel, could help to eliminate any dry skin areas, removing old skin cells, and improving the skin surface for visible results.
While facial massage stimulates the production of new skin cells, with additional boosts such as collagen production, which could help to repair and retain skin elasticity, encouraging natural beauty benefits.
3. Taking your everyday skincare seriously
Once you've established your new skincare routines, a professional facialist can provide further skincare insight, and help to build on the good habits you've formed during lockdown!
If you're interested in deepening your knowledge and taking your skincare to clients, training with a reputable cosmetology brand and the right skin care courses are essential in taking your career further.
Since 1954, The Ray Cochrane Beauty School has been promoting excellence in cosmetology with advanced beauty therapy courses providing professional accreditation, and leading to successful careers within the industry.
For further details of the full range of courses, admission@raycochrane.co.uk or call 02074866291