Are you looking to pursue a career in laser hair removal and skin rejuvenation? Well, aside from getting your Level 4 Laser Hair Removal qualification. Did you know you should have the correct laser insurance that protects you and your clients? 
In today's blog, we will answer the most frequently asked questions students looking to work in the laser industry ask us.
This Laser Insurance FAQ collaborates with Cathedral Associates London Limited. They are an intermediary that assists Commercial businesses with finding the best insurance policies for their business needs. Operating since 1998, we believe we can answer your questions as accurately as possible with their expertise.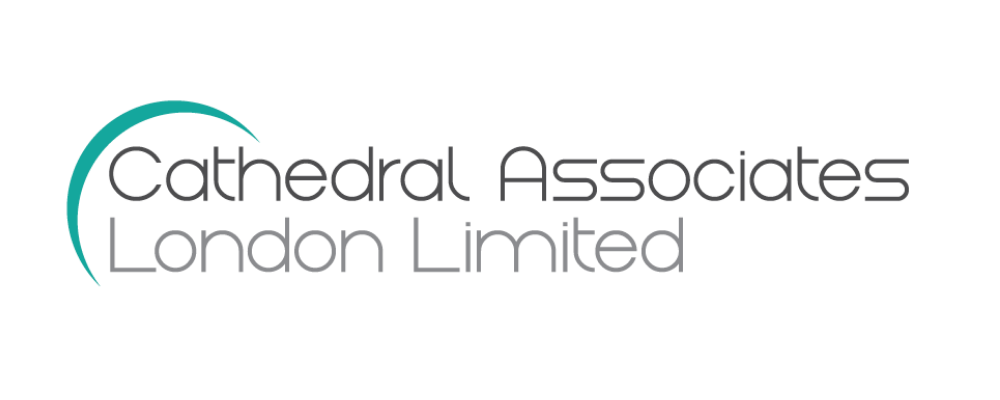 What Qualifications/Training Do I Need to Get Laser Insurance?
You need the correct qualifications that ensure you have the knowledge and skills to carry out a safe service. As a laser therapist, to be able to get the insurance that will cover your treatments, you need the following:
An accredited Level 2 & 3 Beauty qualification
In these training courses, you would have learnt about the Anatomy & Physiology of the human body. The areas to avoid treating and various contraindications that will ensure you do not harm your clients. An accredited Level 3 beauty qualification will ensure you understand the basics of beauty treatments.
Students with only Level 2 & 3 Facials training, depending on the insurer, may struggle to get insurance. Insurers may feel that the lack of body treatments training hinders their ability to perform body laser treatments. However, if you ensure that you have thorough Level 3 Anatomy & Physiology, this shouldn't be a problem.
Medical Training
Those qualified as medical professionals, such as Nursing and Midwifery Council registered nurses, will not need a level 3 qualification. Rather they can progress directly on to their level 4 Laser training. Those qualified in other nursing professions such as Dental nursing may find it harder to get insured due to the lack of body contraindications learnt.
Level 4 Laser & IPL qualification
Those who want to get insurance to complete laser treatments will need level 4 training. VTCT Level 4 Laser & IPL Certificate is an advanced qualification for those looking to enter the laser aesthetics industry. The course will build up the core knowledge of all laser machines and treatments. So, on the hair removal module, students master analysing different hair and skin types, identifying contradictions. The course also teaches how to develop client-specific treatment plans based on their Fitzpatrick and hair types.
Students will also learn about carrying out skin rejuvenation using Laser and IPL machines. This training will open the door for advanced aesthetic treatments such as skin needling and skin peeling.
A Level 4 qualification is a necessity as it teaches aspiring laser technicians the core knowledge. Such as completing patch tests, the contraindications you can't treat, the various Fitzpatrick types, and the suitable treatments. 
Laser Manufacturers Training
Once you have learnt the core knowledge of laser treatments and machines. You will need to receive manufacturing training for the laser machine you choose to use in your salon/clinic. Training will prove that you can properly use the laser machine and limit any casualties. This training has to be provided by the machine manufacturer or distributor!
What If I Have an International Beauty Qualification?
Often students coming from European countries will have completed beauty training in their homeland and want to know if they can get insured with that qualification. 
For the insurance company to answer that, your official documents need translating or verifying. The documents will need to be verified by UK ENIC, formerly known as UK NARIC. UK ENIC is the national agency qualified to oversee vocational and academic qualifications from all over the globe. They will be able to tell you the UK equivalent of your international certification. Regardless, your qualification will need to be the equivalent of an accredited Level 3 Beauty. We have found many international beauty qualifications translate to a level 2 beauty. So you might need to complete a Level 3 Beauty qualification in the UK.
Why is Insurance Needed for Laser Therapists/Salons?
In the UK, there are only two types of insurance that are legal obligations which are Employer Liability insurance and Third-party Motor insurance. So, whilst there is no legal requirement in the UK for a laser therapist to have insurance, many councils have made it compulsory. 
Laser technology has advanced over the years, and 99% of treatments will usually go smoothly, providing the therapist and client do everything accordingly. However, there are instances where accidents and injuries can occur leading to your client making a claim. 
What Are the Most Common Injuries that Occur During Laser Treatments?
When completing laser hair removal and skin rejuvenation, therapists should always complete a patch test first. The patch test ensures that the client is a suitable candidate for successful and safe laser treatments.
However, there are still accidents that can occur. Firstly, it is easy to burn the client if the machine operates in the wrong settings. The laser technician can also burn the client by using too high settings for the client's Fitzpatrick type. The client may choose not to mention the burning sensation, thinking it is more effective that way. Therefore, it is down to the therapist to be fully trained and knowledgeable in the laser machine they are using.
However, it isn't always the therapist's fault that accidents occur! For example, the client may have a medical condition (contraindication) and choose not to disclose that information with the therapist. Clients may also have been on a recent holiday and choose not to share the prolonged sun exposure with their therapist. Therefore, there has to be complete transparency between the laser technician and the client.
What Will Laser Treatments Insurance Protect Against?
As mentioned before, there are unforeseen instances that can occur as a laser technician. It is always better to be safe than sorry! Whilst premiums can seem expensive for laser treatment insurance, paying out a client is more expensive. 
With the increase of "no win, no fee" lawyers, someone is always looking for a payout. A small business owner will look like a good target. Hence, why having an insurance company on your side is beneficial. Firstly, they have the experience and legal knowledge to limit the chances of you having to payout. They are fighting the claim, not only with your best interest at heart but also theirs. After all, the money will come out of their pockets minus your excess charge. They will be providing you with lawyers and the finances to fight the claim successfully.
Insurance companies will also have the experience to deal with clients that go online and throw accusations. As a business owner, the last thing you want is your business reputation tarnished. With an insurance company backing you, the client will be warier about making your life difficult. Even if they are not, your insurance company can make them aware of the liabilities of defamation. 
Without an insurance company on your side, you will have to pay out of pocket for a lawyer, regardless if you win or lose. You will also have to pay the client yourself if the claim goes in their favour.



Who Will I Not Be Insured To Carry out Laser Treatments on? 
Whilst we can not speak for all insurance brokers, in our experience, the following demographics are off-limits for laser treatments. Therefore the laser treatments insurance provider will not cover the following clients in case of a mishap.
Pregnant Women

 – Many women will notice rapid hair growth during pregnancy in places they never experienced before. Some might have already been undergoing laser treatments before finding out their pregnant and want to continue. A reputable laser clinic should NOT operate on a pregnant woman. Firstly, there is limited research into the dangers of laser treatments to the unborn baby. Secondly, the skin experiences pigmentation changes and increased sensitivity due to hormones. Laser treatments can then lead to lasting pigmentation damage and scarring.

Breastfeeding Women

 – For similar reasons as mentioned above.

Minors

 – With most laser insurance, the client will need to be 18 and over to be covered. However, in some instances, the technician can get cover to treat a minor, usually 16+. It will have to be approved beforehand by the insurance provider. The laser therapist should inform them exactly where on the body they will be carrying out the treatment. There would also need to be a parent/guardian present during the treatment and consultation who will be consenting on their behalf.

Other Contraindications

 – A properly trained laser technician will have learnt which clients are suitable for laser hair and skin treatments. 
What is The Process of Verifying a Client's Claim?
When a client claims against the insured therapist, the insurance company will check they followed the correct protocols. These obligations prove that the laser technician was diligent in their treatment services.
Firstly, the insurance company will check if the therapist has:
The correct qualifications.

Trained in Laser.

The Laser machines manufacturer/distributor training manual.

Was a patch test completed at least 24hrs before the treatment?

Did the client sign a consent form?

Was aftercare advice given to the client? To cover all bases, you should give this advice written and have the client sign it. 
By completing the following steps, the therapist can prove that they did everything within their control to carry out treatment safely.
Is the Cost of My Insurance Premium Dependant on My Experience?
Compared to car insurance, where you are paying less, the more experienced a driver you are. Laser treatments insurance does not work the same. The costs of your insurance premium will be dependant on your turnover. How many clients are you treating on average a year? The more clients you treat, the more expensive your insurance is due to the increased potential risks.
There are other factors taken into consideration by the insurance company when determining your premium costs. Have you had to claim before? What type of laser treatments do you offer? What Fitzpatrick skin types do you treat? 
These are the information considered rather than how many years of experience you have.
If you would like to find out more about qualifying as a laser technician, give us a call on 02074866291.
Alternatively, you can reach out to Cathedral Associates directly to discuss getting laser treatments insurance –  enquiries@callcathedral.com.
Quote: RAYCOCHRANE1 when dealing with them to let them know you've come from Ray Cochrane Beauty school.