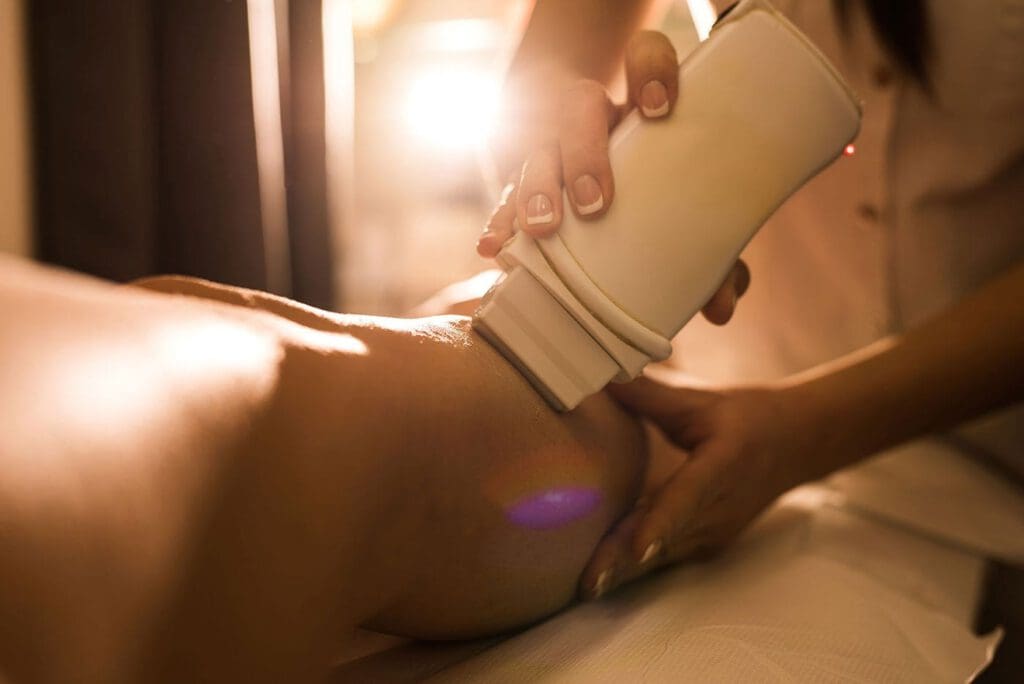 Something you may be unaware of is that from January 2016, you will have to hold a Level 4 Qualification in Laser and IPL treatments to be able to use Laser and IPL machines. This is a mandatory rule, as set forth by the regulating bodies for the UK and Ireland.
I personally feel that this is a huge step forward in regulating these treatments as before, one could learn how to hold the laser machine, zap a few areas and achieve their certificate in a few hours, without actually knowing the full extent of the technology they were using.
Clients were also unaware of how easily attained these "certificates" used to be. Therapists were not confident in their knowledge, they didn't have the experience of treating certain conditions i.e. hair removal, pigmentation and skin rejuvenation. They could have very easily put clients at risk of laser burns, hyperpigmentation and scarring. Some of you may remember how expensive Laser Treatments and IPL treatments were 10+ years ago and were that wasted money? Was that carried out by someone who did a one-day course?
Well not anymore!
These regulations have put the safety of clients and therapists first and now everyone must be Level 4 qualified.
Here at The Ray Cochrane Beauty School, we always put a great deal of care and attention into our lessons and hygiene, health and safety are at the forefront. Our Lecturers will monitor the progress of every student and if our standards are not met, then further training is offered before a certificate is awarded.
We are now offering the VTCT Level 4 Certificate in Laser Hair Removal and IPL Skin Rejuvenation training at 118 Baker Street, London, W1U 6TT. This qualification will provide you with the essential knowledge, understanding and training to, safely and with confidence, perform laser hair removal and skin photo rejuvenation using light-based technologies to the highest standard.
The course is taught over 6 weeks and you must be 18 or over to enrol. VTCT Level 4 certificate for Laser and Light treatments officially has no prerequisites but we recommend that you have achieved at least level 3 beauty-related beauty qualification such as Level 3 beauty therapy diploma or Level 3 Anatomy and Physiology certificate. You may also enrol if you have a medical background.
Our training will cover skills to analyse the hair and skin type, identify treatment contraindications, risks and formulate a specific course of treatment to suit each individual clients' needs.
In the skin rejuvenation unit, we will teach you how to use laser/IPL to treat the following skin conditions: Fine lines and wrinkles, Age Spots, Sun Spots, Freckles, Sun Damaged Skin, Acne Breakouts, Pigmentation marks. Furthermore, you will develop a comprehensive understanding of managing safe working practices and how to identify and control hazards in an aesthetic clinic or beauty salon environment.
This excellent course commences on 12th February 2016 at a special introductory price of £999 (Including VAT, only 2 places remaining!)
Other dates are: 25th March 2016 £1200 (Including VAT) and 6th May 2016 £1390(Including VAT)
Don't be caught out without your qualification! ENROL now! #NewYearNewCareer
Please contact us at admission@raycochrane.co.uk to book your place.