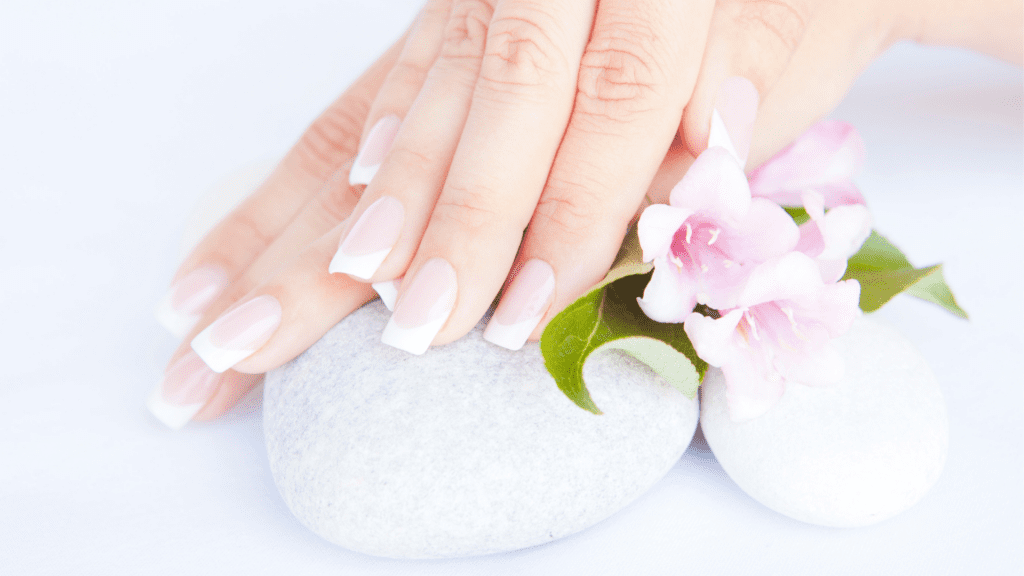 Getting a manicure is not as simple as a brush of base coat, nail polish and a top coat with a quick shape up using a nail file. There are many types of manicures out there which have different benefits that nutrify your hands, feet and of course, nails!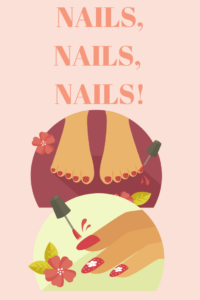 1. French manicure
The founder of the professional nail brand Orly, Jeff Pink is known to have created the look, he wanted to come up with a style that was natural and versatile enough to suit Hollywood actors to wear in between scenes. It was much adored by actors and movie directors. The look was later known as the French manicure in 1976. 
A french manicure is a pink base with white nail tips. They are intended to look natural, realistic and be more durable than artificial nails. 
The popularity of the french manicure skyrocketed when Pink decided to introduce the style to the runways in Paris during catwalk shows. 
French manicures are a popular treatment as it is versatile enough for many people to wear, especially those with strict restrictions to their style when it comes to certain occupations. 
The application process for a french manicure is to custom sculpt the nail bed extension and tip onto the nail by applying a bead onto the nail and sculpting it out using the brush and then filed down and finished off with a top coat. 
2. Hot oil manicure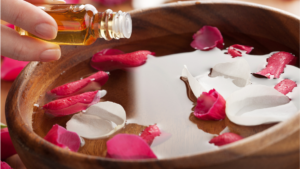 A hot oil manicure is a manicure that cleans the cuticles and softens the skin providing a  relaxing and nourishing treatment for your hands, feet and nails. 
The luxury treatment is the most luxurious option you'll see on a nail salon's menu of prices because it works as a saviour for those whose nails are brittle and weak, especially those whose nails are weakened due to constant filing and acrylic nail treatments. 
During a hot oil manicure, different oils are used which have specialised properties that create beautiful, nourished hands and nails.
These include:
Almond oil

– This contains vitamin E, A, B1, B2 and B6 which coats the nails in a protective layer to prevent the nails peeling, cracking, dryness and breakage. And for the hands, it combats against ageing skin and wrinkles 

Olive oil

– Aiding nail growth, it also works as a powerful antioxidising agent in its heated form – this moisturises the cuticles and nutrifies the nails.

Tea tree oil –

Tea tree has natural antibacterial properties which makes it a natural remedy for nail fungus. 

Sunflower oil –

This oil also contains vitamin E which is known to heal and replenish skin cells. Vitamin E also has anti-inflammatory features that can help treat atopic dermatitis (eczema).
3. Paraffin wax treatment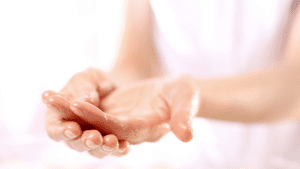 A paraffin wax treatment is an add on treatment to a manicure or pedicure, giving a luxurious addition to a standard nail treatment. 
The treatment includes a client's hands, feet and forearm dipped several times into a tub of paraffin wax that is heated to 35 °C. The freshly heated wax is glazed over your hands, feet and forearms. 
Paraffin wax is made from petroleum which is commonly used to intensely moisturise skin, it also is infused with botanical ingredients (aloe vera, azulene, chamomile and tea tree oil) and fruit waxes (e.g, apple, peach and strawberry). The intense heat allows for the mineral oil to be absorbed deeper into the skin so it is enriched in moisture. 
With many benefits to getting a paraffin wax treatment, it's no surprise it has risen in popularity over the years. Benefits include opening the pores and removing dead skin cells to rejuvenate your skin leaving it silky smooth and supple. 
There are also therapeutic advantages as it is a type of thermotherapy. It increases blood flow which in turn relaxes the muscles. Especially in the hands where it relieves tension in the joints and any pain. A paraffin wax treatment can alleviate symptoms of fibromyalgia and arthritis and alleviate the pain of inflammation, sprains and pulled muscles. 
4. Dip powder manicure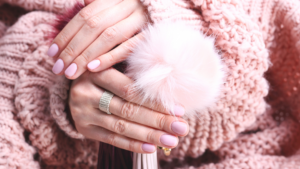 These are an alternative to traditional acrylic nails and gel polish because they are similar to being a hybrid of both nail treatments. They are popular because they are easy to apply on to nails. The application process involves layering cyanoacrylate over the natural nail and encasing either the fibre or acrylic powder. 
The powder is finely milled which is perfect to achieve a smooth and even application when dipping the nails into the powder. The powder comes in a variety of colours.
The powder is formulated with vitamins and calcium to strengthen the nails instead of harsh chemicals which can weaken the nails causing long term negative effects. 
Dip powder manicures are a healthy form of acrylic nails and instead of using UV light to cure the nails, a sealant is applied after layers of the base coat and the dip powder are done. 
Want to do your own manicures? We can help make that a reality!
You can learn how to perform all these types of manicures by studying our Level 2 & 3 Nail Technician course at Ray Cochrane Beauty School. 
The course will teach you everything you need to be the best manicurist you can be. You will learn about nail anatomy, manicure and pedicure techniques, UV gel nail extensions, acrylic nail extensions, health and safety, retail skills and reception duties. You will be assessed through a range of methods throughout your time on the course.
The Level 3 Nail Diploma is accredited by VTCT stands for Vocational Teaching Charitable Trust, a government approved awarding body that was previously known as NVQ (which stands for National Vocational Qualification). 
The course is widely recognised amongst employers within the industry so you know your new career is in safe hands. Investing in our course gives you a kick start on the right foot by wisely gaining qualifications that demonstrate you are not only talented but competent to follow correct procedures that adds reassurance for your employers and insurance for you.
To find out more information and enrol in our upcoming course start dates give us a ring on 0203 856 8886 or email us at email@raycohrane.co.uk