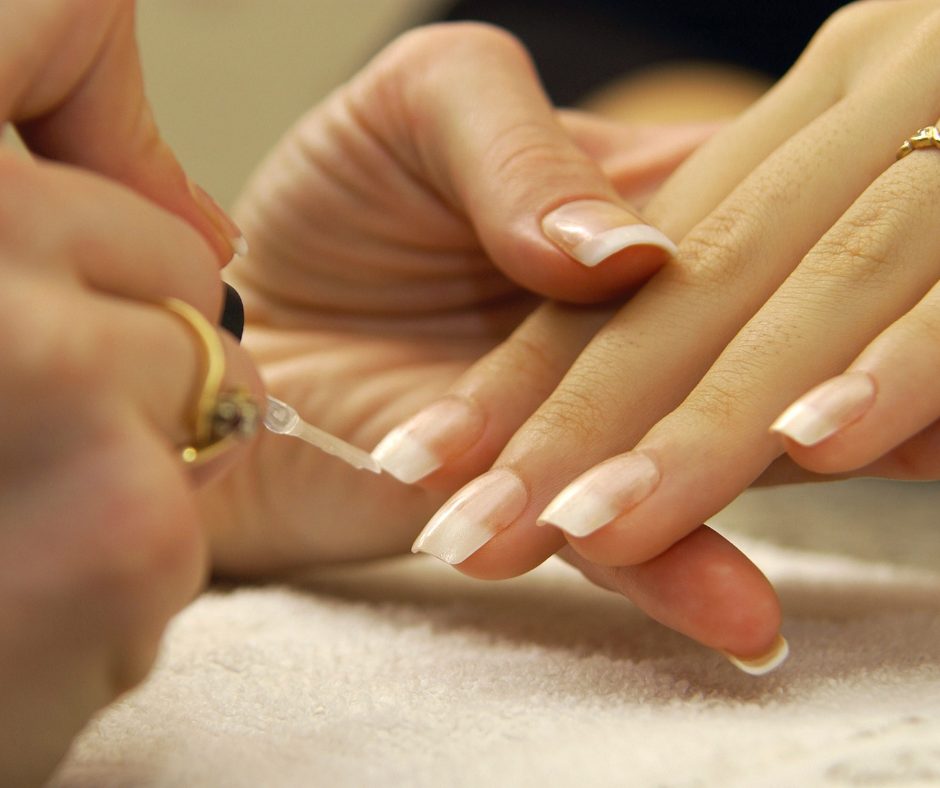 Creating perfectly manicured nails is an art form enjoyed by many as a hobby but did you know that it can be an incredibly rewarding career that celebrates your talents
Being a nail technician is a career path is ideal for those who are looking for a career change or want to get back into work after having children as you can do nail extensions such as acrylic nails on clients from your home so you can maintain that balance of staying at home with your children whilst earning income. 
There are so many reasons to go into becoming a nail technician. You get to have a varied role than sitting in an office, you get to be creative in your role, challenge yourself in your artwork skills, build your own clientele, short learning time and go into a new profession, incredibly rewarding career. 
In as little as 12 weeks, you can become a fully qualified nail technician. Read on to find out how you can start your nail tech career today!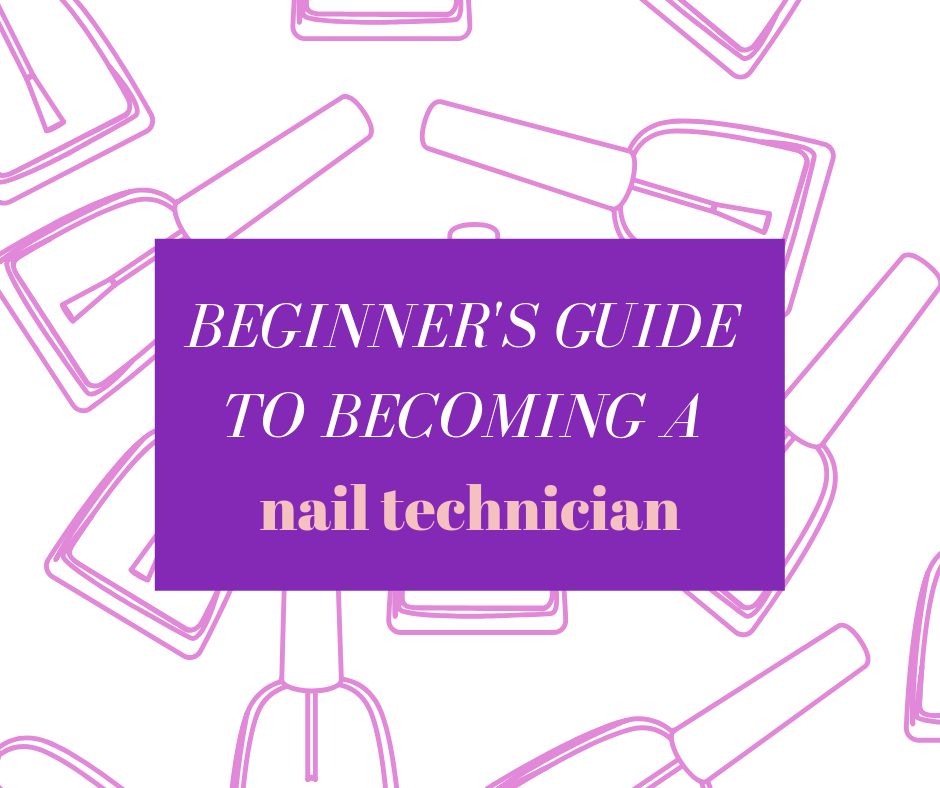 What does a nail technician do?
A nail technician is a beautician who is a master of all trades when it comes to creating the perfect manicure/pedicure. 
During manicure sessions, a nail tech uses equipment that shapes, buffs, polishes and airbrushes nails and likewise during a pedicure treatment. Alongside this, they give hand and foot massages during the session. 
Nail technicians specialise in artificial nails such as gel and acrylics for those wanting something more creative. In addition, they offer their customers quality nail care advice and are able to identify problems that clients may be experiencing regarding their nail health.
At Ray Cochrane Beauty School, we offer two nail technician courses; the VTCT Level 2 & 3 Nail Technician course and the VTCT Level 2 Nail Technician course.

Why should you study with us?
Since our arrival in 1951, we have opened our doors to hone the best talent to become expert beauticians in the beauty industry. We offer the best nail technician course for beginners in the heart of London on Baker Street. 
Our range of talented tutors are all experienced beauticians who deliver their best to our students. 
The benefits of studying with us:
Smaller classes

– we are an intentionally small and selective school. This way we can ensure that we can wholeheartedly invest our efforts into our students to make sure they get the best education possible. 

Prestigious reputation – In 1961, Ray Cochrane became the first British school to that introduced CIDESCO, the world's most prestigious qualification in beauty filed to the UK by our founder Ms. Ray Cochrane in 1961.
Central London location

– We are based in the heart of the capital, a stone's throw away from Baker Street station which is on the Circle and Hammersmith & City, Metropolitan, Jubilee and Bakerloo lines and accommodates several bus routes. 
VTCT Level 2 & 3 Nail Technician course
One of our most popular and successful courses is the VTCT Level 2 & 3 Nail Technician course runs for 19 weeks (if you study one day a week) and 10 weeks (if you study two days a week). This course includes the  VTCT Level 3 Diploma in Nail Technology. It is the only course that you can receive the Level 3 qualification for – so you go from beginner level to expert level where you will know how to cover all nail treatments. The Level 3 qualification allows you to become fully accredited and fully invest in a blossoming career as a nail technician and go for a senior managerial position in future, you will need this qualification which makes it a viable option for career development.

Studying this course will give you all the skills and knowledge to be a well-rounded nail technician. Being a great nail artist isn't all about creating amazing designs on clients' nails, it's about understanding the health and safety of nails to provide the best possible treatment in and out of the salon for your client. That's why we make sure we cover all grounds of working as a nail technician from how to handle clients professionally and safely to create stunning nail designs.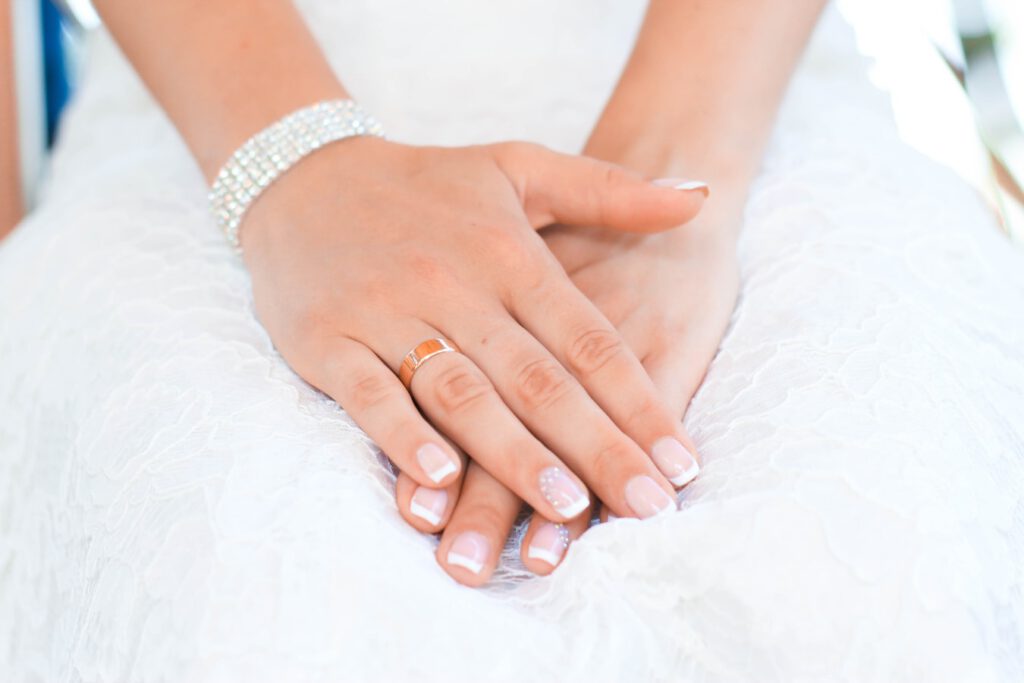 In this course, you will learn:
Manicure treatment

– cut, shape, massage, cuticle work and polish

Pedicure treatment

– cut, shape, cuticle work, soaking the feet, massage and polish

Anatomy & Physiology

– Structure of the skin, structure of the nail

Nail Diseases & Disorders
Acrylic Nails

– application, tips, natural overlay and finish

Gel Nails

– application, tips, natural overlay and finish

Nail Wraps

– application and finish

Electric file

– to be able to work with electric file without damaging the natural nails

Design and apply nail art
This course is ideal for nail technicians who are already working in the industry but are unsupervised and do not possess any official qualifications that insure them and guarantee them employment. It's best suited for those who wish to be taught at a level where they can be supervised and learn more about artificial nail treatments to expand their expertise in their work. 
The course costs £2,143 which includes:
Level 2 & 3 Units
VAT
VTCT Registration fee
Exam fee
Learning Pack
Uniform
UV Gel kit – £120.00
Nail Art Kit – £45.00
Complete Nail Technician – Text Book £37.99
VTCT Level 2 Nail Technician course
If you're pressed for time then the VTCT Level 2 Nail Technician course is the right choice for you. There are no exams on this course, so you will be tested through various methods to test your understanding throughout the course's duration such as practical work, oral questions, assignments, tests, and portfolio evidence to demonstrate your understanding.
Unlike other short nail courses, this course is highly recognised by all local authorities in the UK. It is ideal for anyone wants to become a qualified technician in a condensed amount of time.
On this course you will learn about:
Manicure treatments –

cut, shape, massage, cuticle work, and polish

Pedicure treatments –

cut, shape, cuticle work, soaking the feet, massage, and polish

UV Gel Nail Extension or Acrylic Nail Extension –

application, tips, natural overlay and finish

Health and safety
Retail skills
Develop and maintain effectiveness at work
Receptionist duties
We will teach you a variety of skills to be able to work in a professional environment like a nail salon. 
The course costs £1200 which includes:
VTCT registration
VAT
Assessment fee
Log book
Learning pack
Uniform.
Why is it important to be qualified? 
Gaining the NVQ Nail Technician certification is highly important to become a fully qualified nail technician and to be fully insured as it is recognised by the UK government so you can be employed by a salon or work freelance. It's especially important if you are thinking about opening up your own establishment to license your business. 
This VTCT Level 3 Diploma in Nail Technology is completely accepted for licensing purposes by all London boroughs and other local authorities in the UK, including Westminster, Kensington and Chelsea, Hammersmith, and Fulham.
Ready to get started on your journey to becoming a fully-fledged nail technician? Call us on 02074866291 or email us at email@raycochrane.co.uk to find out more information and book yourself onto our next intake. 
We look forward to hearing from you soon!