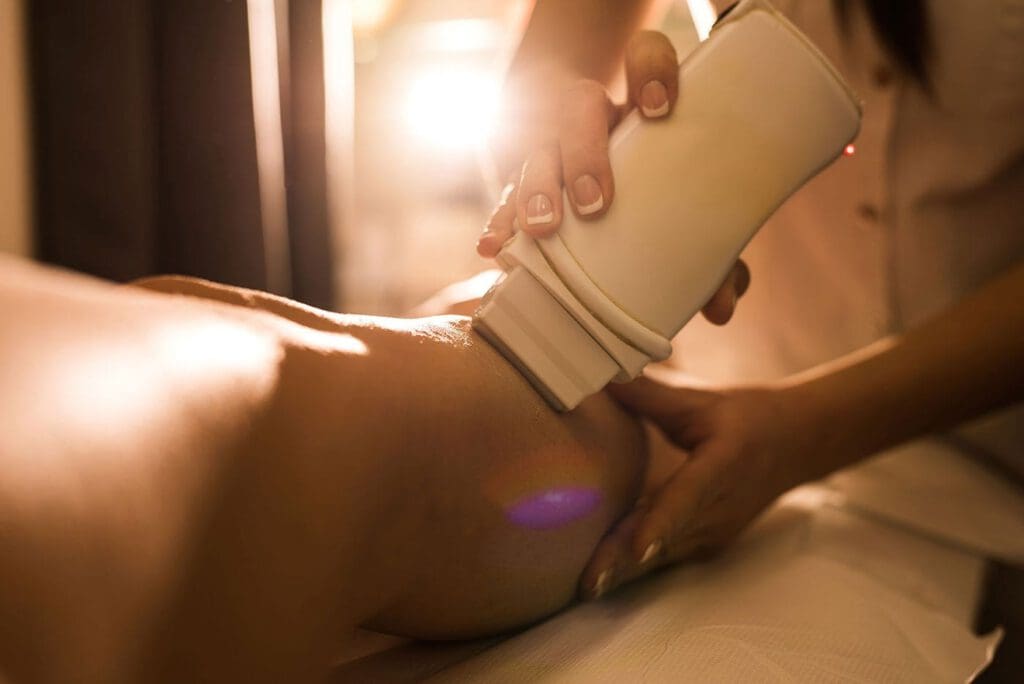 There are a lot of beauty therapy courses for you to consider if you are attempting to start a career in the field, but there aren't quite as many options when it comes to laser hair removal. It's a very particular aspect of body and skin care, and as such, one has to be highly qualified and extremely professional in all aspects if they are to be able to carry them out. As a result, it may be tricky to find a suitable course, even in England's capital city of London.
Fortunately, that is where we here at Ray Cochrane Beauty School are happy to help! We have the very best team of tutors to deliver first-class training, covering every key element of laser hair removal. There are two courses that we recommend, and we guarantee that you will not receive better training anywhere else when it comes to this area of beauty therapy. These are the NVQ Level 4 Laser IPL Training course and the NVQ/VTCT Level 4 Certificate In Laser & Intense Pulse Light (IPL).
Starting with the NVQ Level 4 Laser IPL Training course focuses on teaching you every skill that you will need to properly perform laser hair removal treatments. It also covers skin rejuvenation, an off-shoot of laser hair removal, and you will understand the general health and safety requirements when delivering treatment such as these. It is a starting point for those moving into this side of beauty therapy, but at the same time, the Level 4 qualification that is rewarded to graduates ensures that the course is aimed only at those with the utmost professionalism, who are already highly trained in beauty therapy, and who will ultimately possess the qualities most suitable for performing these treatments on a regular basis.
Now, let's look at the NVQ/VTCT Level 4 Certificate In Laser & IPL. This is something of an advanced course from the Laser IPL Training, in that it is specifically designed for beauty therapists or medical specialists who are already highly-skilled and qualified, but who are looking to add another string to their bow by qualifying to become an accredited laser aesthetic technician. For those who have already completed the Laser IPL Training, though, this covers more in-depth skills and techniques which can elevate your delivery of the treatments, thus potentially opening the door to a wider range of career opportunities down the line.
It is your choice as to which of the laser hair removal courses you deem most suitable for yourself. That being said, everything that you need to know about the subject is covered between the two courses, and either one would perfectly set you up for a prosperous future as a qualified laser aesthetic technician. These are the very best laser removal courses that you will find anywhere in the United Kingdom, so if you truly want to become a master at this trade, we highly recommend that you come to us, and we can have you moving in the right direction!
You can find out further details about these fast-track courses and our laser hair removal courses by visiting our VTCT Level 4 laser and IPL Course.