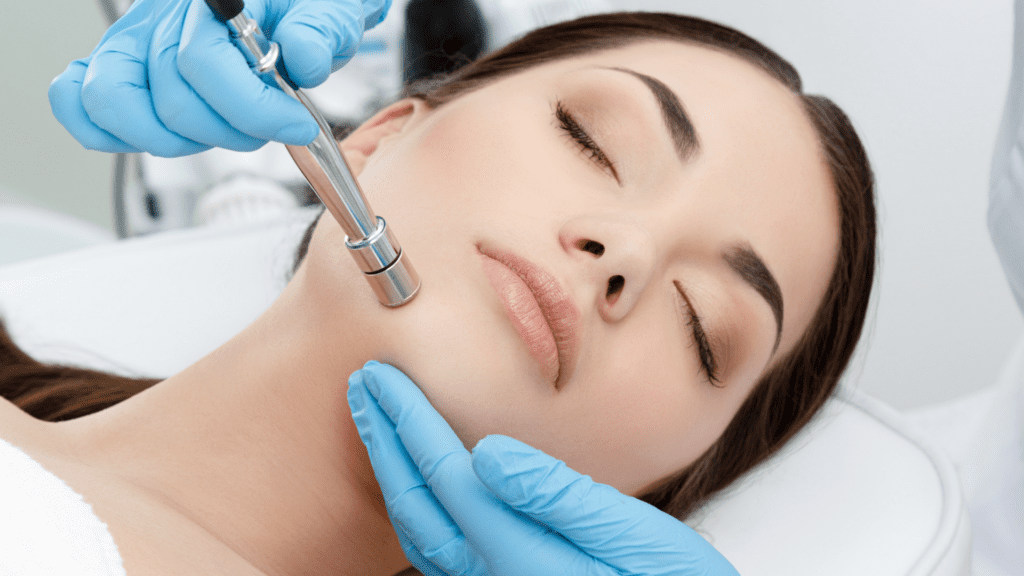 The moment you decide to follow your passion and make it become your career is an incredibly exciting and iconic time in your life. It's a moment filled with anticipation, excitement and optimism. 
It is incredibly important to learn about the various different jobs out there that you could go into in future. 
It's no surprise that our school, Ray Cochrane Beauty School is the highest rated beauty school on Google Reviews in the city of London.  
We work incredibly hard to nurture the best quality beauticians in the industry. Our classes are deliberately small in size which means that each student is able to get 1-to-1 support in the classroom. Individualised teaching methods make for a more healthy learning environment where every student feels valued. 
Located in Baker Street, our school lies in the heart of the bustling city making it highly accessible with several tube lines and bus links serving the area. Students of all backgrounds attend our school from all walks of life – those who are looking to get back into work after having children to those who have just left school and are just starting their professional careers to those looking to change careers. Our course timetable suits everyone as we offer part-time evening courses, weekend courses and full-time courses so everyone can make their beauty career ambitions a reality. 
Working in beauty is a vocational and incredibly dynamic occupation field. Studying on our courses is great for those who have just taken up an interest in working in beauty professionally because you can work in a variety of professions which you can decide on one to concentrate in later. 
Here is a list of the amazing and rewarding professions that you can go into within the beauty industry:
#1. Nail technician
Learn everything you need to know to create nail looks that are nothing but Instagram worthy! 
At Ray Cochrane, we offer the Level 2 & 3 Nail Technician course to those who want to become a nail technician.
During the course, you will learn how to groom cuticles, remove calluses and dead skin. You will also learn all about acrylic nails, gel nail treatments and how to perform the perfect manicure and pedicure on model clients. 
The course is VTCT certified which is favoured by companies as it demonstrates that you are more than equipped to look after clients and eases employers' minds as it guarantees you will have insurance if any mishaps occur with a client.
As a nail technician you will perform paraffin wax treatments which involve warm paraffin wax glazed over the forearms, hands and/or feet to soften and massage the skin. The paraffin wax is infused with botanical ingredients used to intensely moisturises the skin. 
You can work as a nail technician in various environments – these include working in an established nail salon, renting a station in a hair/beauty salon or working as a mobile nail technician. 
#2. Beauty therapist
We offer the Level 3 Beauty Therapy Diploma that will teach you everything you need to become a versatile, fully taught beauty therapist. This wide, extensive course will take you through a number of techniques and treatments. Modules include waxing treatments, manicures, pedicures, makeup, facial massages and eyelash and eyebrow tinting.  A beauty therapist will carry out all these treatments in a professional setting. 
#3. Salon receptionist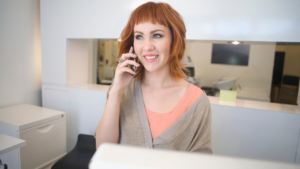 A salon receptionist is responsible taking customers' enquiries, booking clients in for appointments and sending them an email/mobile reminders for their upcoming appointments, managing appointments into the booking system, greeting customers and handling customer queries. 
Gaining the Level 2 Beauty Therapy Diploma qualification will enable you to work as a junior beauty therapist and a salon receptionist. 
#4. Waxing therapist
On the Level 2 Beauty Therapy Diploma course we teach two methods of waxing – strip wax and hot wax. 
Strip wax is used for larger areas of skin you want to remove hair from. This makes it quicker than hot wax. It's a better option for less sensitive skin because it grips more onto the skin. The process involves sticking paper strips that had wax which are adhesive to the hairs on your skin and quickly stripping off to remove unwanted hair. This method is mostly used on areas such as the arms and the legs. 
Hot wax is used for thicker hair and sensitive areas which are commonly the bikini area (so Hollywood and Brazillian waxing), underarm waxing and sometimes facial waxing. The process works by leaving the wax on the skin for a minute which lets the heat opens up the pores therefore making it easier to remove the hair follicles. 
#5. Masseuse
Massage therapy is a more physical role than other beauty professions as you use your body to relieve muscle tension in your client's body.
A massage therapist is responsible for providing clients with therapeutic massages by massaging joints and kneading soft tissue to treat medical conditions, aching joints and muscles or simply wellness maintenance and relaxation for clients.
At Ray Cochrane, you can study to become a masseuse on our NVQ level 3 beauty therapy course where you will learn about body massage and Indian head massage. We also teach Swedish body massage on the CIDESCO International Beauty Diploma course. 
#6. Microblading technician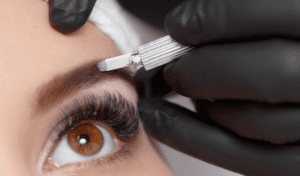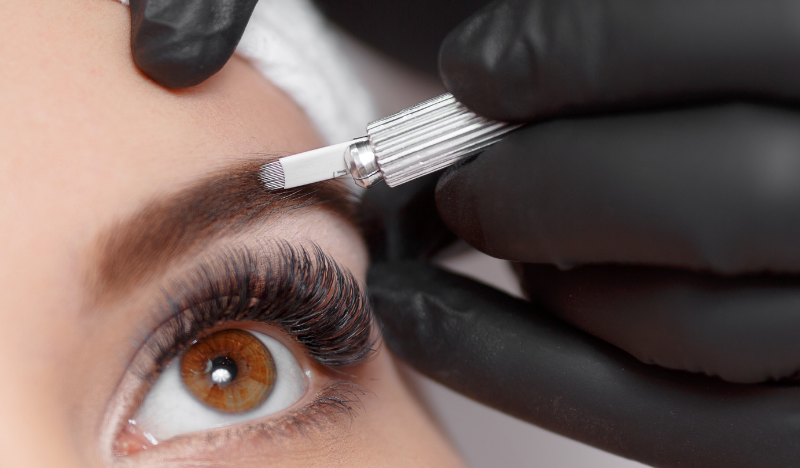 Brows are now all the rage and are microblading treatments are highly sought after when it comes to customers booking for beauty treatments. It's a lucrative field to go into with treatments varying from £300-£500 per session so it is a worthy venture to invest gaining skills in. 
We teach everything you need to know about microblading on our VTCT Level 4 Certificate in Microblading Course. On the course, you will learn about health and safety, client care and consultation, enhancing appearance using microblading techniques, anatomy and physiology of microblading and eyebrow shaping services. 
#7. Facialist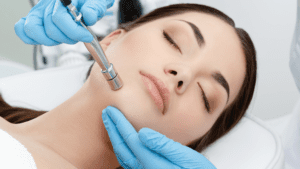 If you are one of those people who absolutely loved creating your very own DIY face masks with whatever stocked your kitchen cupboard when you were younger then this is for you. 
A facialist's job involves examining and diagnosing the skin for any issues affecting the skin's health, giving facials (that involve cleansing, exfoliating, masks and peels) to leave the skin glowing and feeling nourished. 
You can also give more treatments such as IPL skin rejuvenation, microdermabrasion and chemical peels if you are of an advanced level. 
The CIDESCO International Beauty Diploma course contains modules in aesthetic treatments using facial electric machines, back cleansing treatments, Guinot Hydradermie facial, Dermalogica partnership training, microdermabrasion and cosmetic science.

Now that you are all briefed about what kind of beauty jobs are out there, why not get in touch with us to enrol onto one of our courses. Call
us on 0203 856 8886 or email us at email@raycochrane.co.uk.