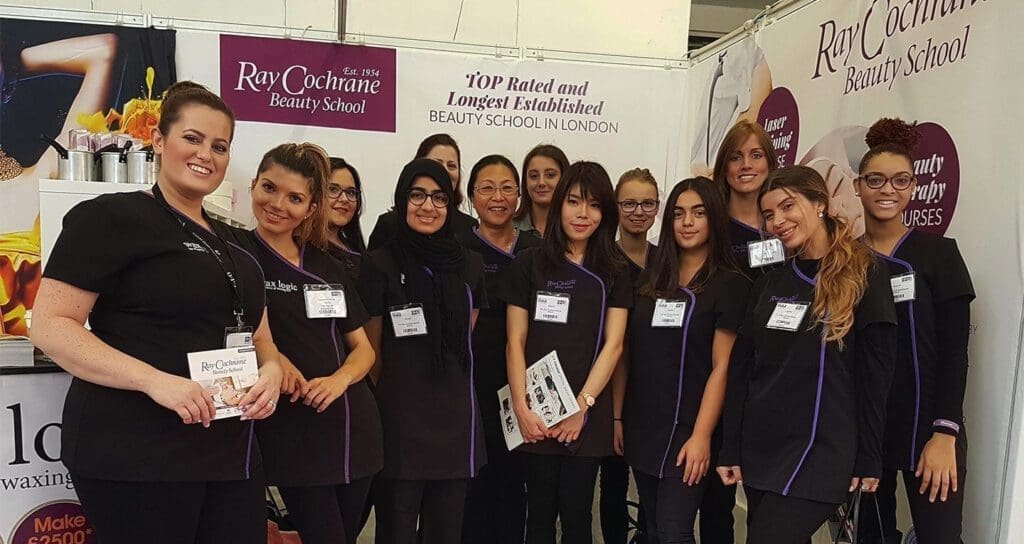 If you believe the media, guaranteed employment is a thing of the past – long gone are the days of graduating straight into your dream job.
But whilst that may be the case for some jobs, the field of Beauty Therapy harbours training and accreditation that guarantees access to the field that you desire. Not only that but gaining the CIDESCO International Diploma from Ray Cochrane's Beauty School will give you access to some of the most prestigious beauty treatment jobs across the globe. Currently under the directorship of Ms Baljeet Suri, holder of the CIDESCO International Medal of Honour and previously Vice President of CIDESCO International, our Beauty School has an unrivalled history of excellence within the UK and as an international centre of excellence, providing the most solid groundings possible for all of our students and alumni.
Since its inception as the first CIDESCO training institution in the UK, Ray Cochrane Beauty School has provided expertise and training for students who have progressed to some of the most internationally prized beauty spas in over 33 countries. The level of practical and theoretical training we provide ensures that CIDESCO trained graduates are head and shoulders above generic NVQ trained counterparts. As the gold-standard in Beauty qualifications the CIDESCO International Diploma really does open doors for you and your career prospects. When combined with our exclusive advanced aesthetic module, now included in the course, you not only learn the full range of beauty treatment standards, but also a grounding in commercial acumen that delivers the potential for higher level entry positions or the skills needed to support your fledgling freelance career.
Ray Cochrane Beauty School puts you first and our aim is to provide a level of support and expertise that you need to succeed. We breakdown the training into manageable chunks of theory and hands on training. Initially our training centres on teaching you the theory behind your work, giving you a grounding in business, anatomy and physiology before getting hands on with the rest of the course. Over the course we first look to give you practical experience within a class environment before progressing to 2 days a week working in the school's own salon, working with real clients.
As a school of excellence you are ensuring you gain the training you require from people who care about you and your career. We have unparalleled pass rates and our graduates are increasingly employable with the added commercial knowledge of our Advance Aesthetic Module. You can choose your level of commitment – full time or part time course options are available no matter your previous experience. Once completed graduation from the beauty school brings a level of choice found rarely with other less prestigious awards.
You really have no limits on where you can work around the world. Whether you want to work in a beauty spa, hotel, or therapy centre, or even use your skills to teach or start your own business – the options are only limited by your own imagination. Taking this opportunity puts you ahead of the curve and gives you the tools to reach your goals. Ray Cochrane's Beauty School is internationally renowned and admired. And as some of our students have found out in the past this can really help in securing a position at some of the most prestigious spa brands around the world. We aim to instill the same tenacity, passion and professionalism in your career as we give in our teaching and we support you and your career so that you can achieve your goals.