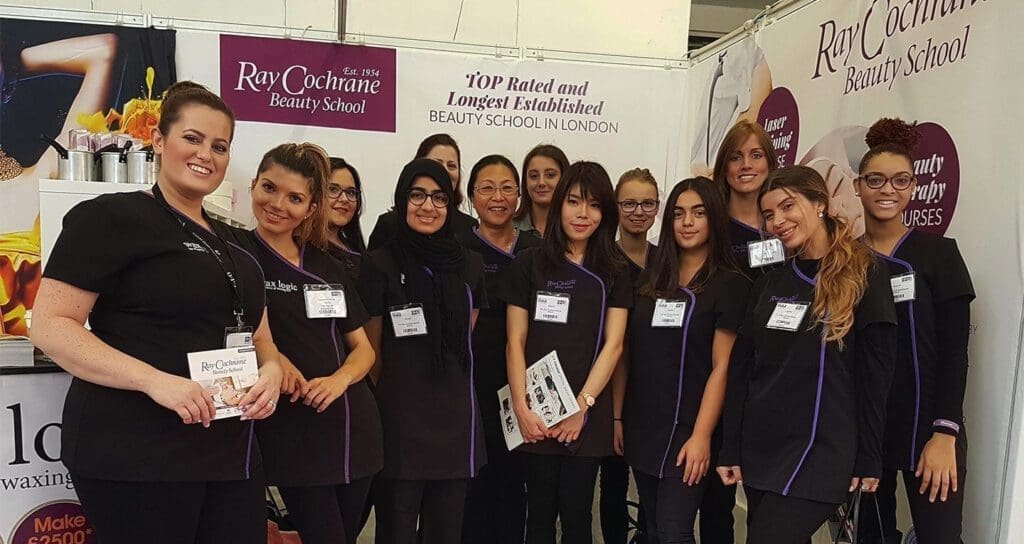 If you're attempting to establish a career in beauty therapy, you won't want to settle for second best. You need to ensure that you receive the best training possible from the best beauty school in the UK, and that would be Ray Cochrane. Here are a few reasons why we are the premier beauty therapist training school for you to study at.
First of all, we have been established for more than 60 years, having been founded in 1954. We have been a vital beauty training provider for so longer, and in that time, we have provided the first step towards a thriving career in beauty for so many therapists. However, we only accept those who match our standards of excellence, who possess the high quality skills required, and who are willing to go above and beyond to put in the hard work and the hours. We are intentionally small and selective, meaning that we only pick the very best students for our school. In fact, just being selected to train at our school provides you with some prestige before your career even begins.
Second of all, we deliver excellent training. Our tutors are all graduates of CIDESCO (Comité International d'Esthétique et de Cosmétologie), the world's largest international beauty therapy association, which was formed way back in 1946. Our tutors are world-class, and they do everything possible to ensure our students not only graduate as beauty therapists, but match their skill levels as the best of the best. They provide tuition and support which other, larger institutions simply cannot, making our school a haven for the absolute best tutors, graduates and students.
Don't forget, too, that as we are based in London, we are in the perfect place for you to begin establishing links with the capital city's most popular and successful beauty salons, as well as being an eye-catching location should you wish to become a self-employed therapist upon your graduation. We also have links with salons in all of the UK's major cities, as well as the leading salons across the continent and beyond. As noted earlier, the honour of graduating from Ray Cochrane is a giant step towards initiating a fulfilling career in beauty therapy, enhanced by our London location.
Finally, don't just take our word for it: we have had many glowing testimonials down the years. Perhaps the most notable in recent times comes from the ISI (Independent Schools Inspectorate), who conducted an inspection and made the following comments:
"The quality of the curriculum, teaching and learner's achievements is excellent. The internationally recognised qualifications meet students' needs and career aspirations. Teaching is excellent and students make very good progress. They quickly learn to work independently in developing their knowledge and skills. Student achievement is outstanding. Over the last three years, all students have successfully achieved the qualifications they were aiming for."
So, as you can see, our standards couldn't be any higher. If you really want to put yourself on the map as a therapist at the elite level, Ray Cochrane is the place that you need to study; it is simply the country's best, most successful and most well-established beauty training school.
Want to know more? Email us on email@raycochrane.co.uk or Call us on  0203 389 6888 or even better visit our beauty college and one of our trainers will be happy to answer any question.