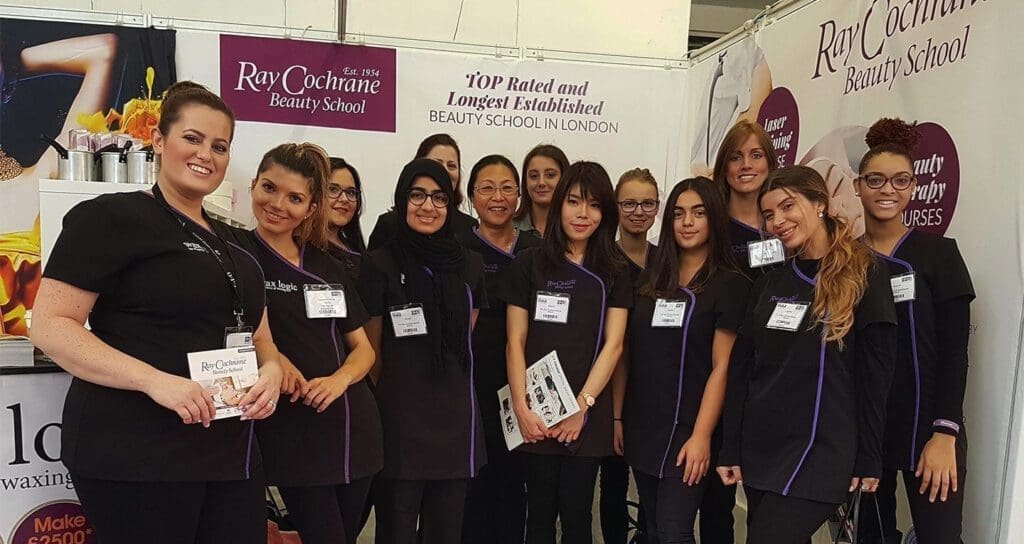 Beauticians can achieve their dreams if they have been pursuing them from a young age, and are generally those who have had a lifelong passion for the field and have always wished to work in the industry. However, there is also nothing wrong with those who have already established themselves in a separate business and are midway into a successful career as, say, a personal trainer or a dentist, but who then decide to pursue a second career in beauty. It's possible that some people reading this blog are having such ambitions right now.
If that is the case, then we here at Ray Cochrane Beauty School are proud to provide a plethora of short courses which can teach adults to begin working towards making this second career become a reality. In particular, we have a number of general beauty and nail courses which are ideal to provide short-term training, albeit still of the highest possible standard, allowing one to enter the world of beauty therapy a little sooner.
In the case of beauty as a whole, we provide the VTCT Level 2 & 3 Beauty Therapy Combi Course. This is a fast-track course which allows you to become both Level 2 and Level 3 qualified, opening even more doors following your short, to-the-point training. You could end up working for one of the country's leading beauty salons within six months, not least because of the strong connections that we have with salons around the UK. This is ideal for those who do have a main source of employment, as the opportunity is there to work your beauty treatments around your primary job depending on your schedule. Of course, there may also be the opportunity to join our own team of therapists upon further extensive beauty training.
As for nails: we have the VTCT Level 2 & 3 Nail Technician Course. Similar to the previous instance, this allows for fast-track training for you to become a nail technician qualified at both Levels 2 and 3, and potentially having you ready to perform nail treatments in just 19 weeks. If you were able to schedule this course around holidays or breaks from your main job, you can make the most of your downtime and, in less than five months, you could suddenly enter a position of having two simultaneous revenue streams. In the case of nail technicians, it isn't just about salons; you could be employed in nail bars, hotels, airports, shopping centres or in a self-employed "work from home" capacity, making it a little easier to establish this as a second career for you.
Hopefully, we have given you a good insight here as to how you can use our short courses to take the dream of a second career in beauty and make it a reality. You can find out further details about these and our other fast-track courses on our homepage at www.https://www.raycochrane.co.uk.
For more information about our Beauty Short Courses at Ray Cochrane Beauty School – you can give us a call on 0203 856 8886 or you can email us at email@raycochrane.co.uk