Deciding on studying to become a Laser Hair Removal Technician
Thinking of becoming a laser hair removal technician? Expanding your beauty therapy skillset with a modern contemporary treatment?
Read on to find out more about Laser Therapy. Going into a career in Laser Hair Removal and Skin Rejuvenation career, new regulations and how Ray Cochrane Beauty School has thought out the quickest route(s) for you (potentially in as little as 3 months)
Studying our laser hair removal training course to get your VTCT Level 4 Certificate allows you to do that here at Ray Cochrane Beauty school. New regulations have arisen creating a seemingly bigger barrier to becoming a Laser Hair Removal Therapist.  But what is it that you need to do and learn to become a practicing Laser Hair Removal Therapist?
Let Ray Cochrane Beauty School 's managing director, Xubin Yuan break down everything that matters to you, the aspiring laser technician. Xubin has over 10 years experience in the laser aesthetic industry starting out as the co-founder with Premiere Laser and Skin, an award-winning laser Clinic Group, helping to open 7 branches over his 7 years with the company.
Afterwards moving towards the opportunity to guide Ray Cochrane Beauty School to the future as its new owner and managing director following the retirement of the previous owner and principal. Bringing his deep knowledge of the Laser Industry and establishing the most premiere Laser hair removal training centre in London in the process.
So with that…let Xubin take it away to debunk and simplify the process of becoming a laser therapist.
Hello all, past, present or future students!
Thank you for clicking through on this blog post today. Hopefully, you see your future intertwined with the exciting possibilities that Laser Therapy holds for now and in the future.
Within the beauty industry becoming a Laser therapist the time has never been better. With sophisticated laser machines eliminating hair with precision unseen before by use of established methods such as waxing.
Offering more permanent and long-term solutions for hair removal. Year on year the machines are growing more advanced and in my experience are becoming the modern treatment in hair removal. With laser treatment growing 20 times faster than any other form of hair removal. With more and more salons realising the potential of Laser Therapy and with that, the need for more qualified Laser Hair Removal Therapists.
Alternatively, the career of a laser therapist is fast becoming a popular choice with many treatments outside of beauty therapy being rooted in laser and IPL technology. Especially as the treatments become more prevalent in a lot of areas of expertise. From aesthetic & medical treatments among the most popular. Such as Tattoo removal or skin treatments down to research in areas of cancer cell removal.
So, in essence, you are well positioned to study a laser and IPL course as the laser industry is in a great period of growth. With the future potential to see more opportunities for employment in a number of different areas.
The focus for you is in the area of beauty though and I will explain the following points. Hopefully, enlightening you to the great opportunities you have in studying to become a Laser Technician in the Beauty industry.
-A career in Laser hair removal therapy, new regulations to practice, what & why you need the relevant qualifications
-Ray Cochrane's fast-track bespoke route(s) to becoming a practicing Laser Hair Removal Therapist in under 3 months
Laser Hair Removal Therapy: Career & Regulations
A career in Laser Hair Removal Therapy offers a chance to:
Increase wage if already a Beauty therapist by £2,000
Starting wage of £22,000+ for a new Laser Hair Removal Technician
After studying Laser Hair Removal there is no reason why you can't further your skills in the area of Laser therapy after as the area, as highlighted, is expanding and growing into a number of different expertise.
With such an evolving area comes with it regulations. In London, the clampdown by councils all over has begun with the realisation of properly qualified Laser Technicians becoming fully trained with the proper accreditations and needed knowledge to practice.
In order to run a legitimate laser hair removal business, you must have:
Special treatment license
Insurance policy
The special treatment license is issued by the local council. Most councils now require the laser technician must have a fully accredited level 4 laser and IPL certificate alongside the manufacture training certificate and core of knowledge certificate.
The insurance companies have been updating their policies very frequently during last few years. Nearly all of them now require the laser therapists must have
A fully accredited Level 2 beauty therapy or facial/skin care
A fully accredited Level 3 beauty therapy diploma which includes both facial and body electrical treatments in its learnings (The level 3 massage or anatomy qualifications are not adequate)
A fully accredited  level 4 laser and IPL certificate in hair removal and skin rejuvenation
Otherwise, without these qualifications you cannot be insured to practice Laser Hair Removal Therapy and in effect not become employed in the area of Laser Hair Removal Treatment
 "Damn it!" You're saying to yourself….maybe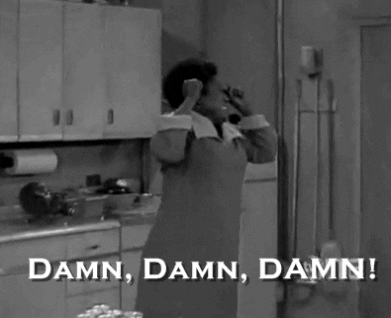 But these regulations are there with good reason
No cause without effect as they say, "Who's they?" Who knows. But back to the topic, there is a good reason for the need for properly qualified Laser Hair Removal Therapists. This is in due part because many accidents and incidents are happening in salons.
Incidents such as the permanent scarring of skin and burns on clients that can occur as a result of misuse of the Laser machine. Then going further, payouts and legal cases landing on the head of the salon causing a whole bunch of unneeded stress.
This can only mean one thing. There are a lot of untrained salon professionals who are not foregoing the necessary training in order to be aware of the machinery they are using and the responsibility they have in their hands.
Just think of any treatment you want to be done for you, you would want someone to know what they're doing?
Now you're thinking surely there must be some kind of way around this without that much fuss?
So what's the solution?
That's where a training provider who can show you how to become a fully trained and confident Laser Technician comes in. Step in……
Us! Ray Cochrane Beauty School, the premiere Laser Hair Removal Therapy school in London. With experience in teaching beauty courses since 1954 and with good reason to be considered the best in teaching Laser Hair removal therapy. We've been teaching 100's of students for over 2.5 years. Over a year longer than other beauty schools.
I have personally overseen the Laser Hair Removal course, personally making sure students practice on the latest machinery used commonly in salons and best practice in training. And more importantly, to avoid the pitfalls & mistakes I have seen over my years in the Laser Industry.
We are passionate to pass on experience to students and we have a team of tutors in place who feel the same. Sharing that same passion we have grown to give a high quality and an experience with tutors having half a decade of experience in Laser Therapy as well as fantastic teaching experience.
As of September this year, over 500 Laser Therapists have done their Level 4 Laser & IPL qualification here with us at Ray Cochrane since 2014. Assured their qualifications are recognised and fully accredited for insurance purposes.
Breaking down the training to become an insurable Level 4 Laser Technician involves the requirement of Level 2 & Level 3 beauty accreditations. This is in due part to what you'll learn on the courses which will stand to you in going to learn the Level 4 Laser course. With modules on the health of the body such as different skin types, different skin conditions, anatomy & physiology, proper client care to name a few.
I know what you're thinking and we've already thought of it. In Fact we said the same thing to ourselves upon realising that many would be turned off the idea of coming to learn our Laser & IPL course here with us….
"3 courses to become an insured laser hair removal therapist! It will take an age!"
Not with us at Ray Cochrane Beauty School, who understand your eagerness to get out there employed and practicing. And our eagerness to keep teaching something we love we have worked out the headache at Ray Cochrane
Introducing our….
Fast Track Route(s) to becoming a Laser Technician
Ray Cochrane Beauty school has recognised the qualifications needed and made a bespoke fast track course path in which you can take in order to reach your goal of becoming an employable and insurable Laser Technician. With a selection of courses with the recognised qualifications needed to become a practicing Laser Technician.
Looking below on the Infograph you can see just some of the options available to Fast Track yourself to becoming a Laser Hair Removal Therapist.
With the needed courses only being 1-2 days a week it is possible to do 3 qualifications simultaneously if you so wish. If not find out about what suits you from our below Infographic.
Taking into account the reality of you, who may or may not be working, have children to consider or other time constraints.
Different combinations can be taken in order to make it the fastest possible route to becoming a Laser Hair Removal Technician for you, with the shortest route being just 3 months!
Look below to see examples of students with different concerns and different times in which they can attend:
Many students are currently on their own route with us now and soon to be Laser Hair Removal Therapists. Unfortunately, there is no other way around this route and it is the standard expectation of all Laser Therapists to have the per mentioned qualifications.
This doesn't mean you have to be fazed or deflated about the journey. Think in terms of what you'll know and how much more confident you will be as a laser therapist. After all, the whole point in getting these qualifications is that salons know they're getting someone with knowledge in….
Skin Types
Skin Conditions
Hair Types
Anatomy & Physiology
And in my experience in teaching people how to use Laser Machinery from my previous role, the questions are always "why laser therapy?" and "what does laser do?".
With this knowledge and confidence, your future clients are assured they are in safe able hands. Being able to explain the whole process of laser treatment to the client and understand what's happening as you're doing it.
Ready to start your future?
As the industry does see new innovations and the treatments become more advanced and efficient you will have the knowledge and skill to keep up. Able to keep up with understanding the theory and the knowledge behind new advancements in the industry. Giving you the confidence to look to the future with curiosity and excitement.
Now has never been a better time to join. Combine your future with a future of technology, which promises so much more to come for you and your career. Come study with us here at Ray Cochrane, where we are part of that future in teaching our students with the latest in technology and the most up to date knowledge.
A school with modern facilities, small class sizes resulting in focused attention given to every individual.  An unmatched passion in teaching beauty since 1954 we are sure we are the choice for you. Of course, we're going to try and say all that but how about you see what some of our past students had to say:
Contact us today to get in touch about your road to becoming a Level 4 Laser Technician. Click through here to see more details about our Laser & Ipl level 4 laser course
If you have any of the other two qualifications needed to become a Laser Technician (Level 2 Facial & skincare and Level 3 Beauty Therapy) click through here to find out about the other courses you may have to study in order to secure your future as a laser technician.