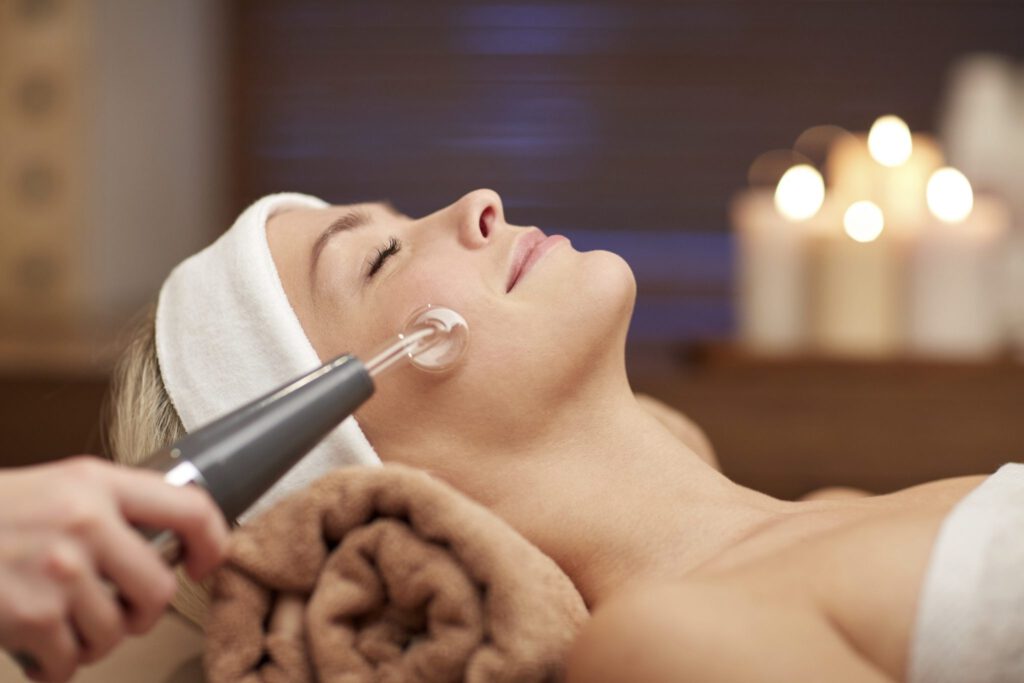 There are hundreds of beauty salons in London, and in the central area of the UK's capital in particular. Amongst all of those, you may find it hard to decide which salon is best for you. However, we're here to tell you that our salon, Ray Cochrane, in the best in Central London, and now we will explain why.
We offer every single beauty treatment of note, and they are performed to the highest possible standard by our first-class team of therapists most of them trained in our award-winning beauty college. Our many services include Standard Facial; Deep Cleanse Facial; Deep Hydrating Facial; Micro-Current Non-Surgical Facelift; Microdermabrasion; Make-Up; Slimming, Toning and Anti-Cellulite treatments; Faradic Muscle Toning; Lymphatic Drainage Vacuum Suction Massage; G5 Body Contouring Anti-Cellulite treatment; Swedish Body Massage; Aromatherapy Massage; Back Massage; Indian Head Massage; Manicures; Pedicures; Waxing; Bleaching; and entire packages which come in Standard and Luxury form.
As you can see, there are plenty to choose from, but what really takes things to that next level is the fact that we have the most skilled and well-trained team of therapists across the entire UK, ensuring that you will receive the best treatments imaginable. Our in-house beauty training courses welcome only those who have a true passion for the field, who demonstrate the utmost professionalism at all times, and who match our strict criteria that allow only the very best students to enrol. They receive excellent training, and upon their graduation, they have the opportunity to perform treatments for our clients, but only when our teachers deem them ready. This means that you will never receive a treatment that is just "okay", and you'll never be looked after by a therapist who is just "okay"; we only provide the best, and you will only receive the best in return.
What's more, over the course of our 64 years in business, we have received many high-quality accolades, both for our treatments and for our training. Our treatments are accredited and thus endorsed by CIDESCO (Comité International d'Esthétique et de Cosmétologie), which is the world's largest international beauty therapy association. In addition, we are based on Baker Street, meaning we are a short distance via tube, train and bus from the city's major landmarks, allowing you to enjoy a fantastic treatment during a day out or a long weekend in the capital. Add to that our fair, competitive prices and our desire to find availability for all of our clients whenever possible, and you can see why we are so highly regarded, and why we are ultimately the best beauty salon that you will find in Central London.
Want to know more? You can also apply for finance through us for your training by visiting this page. Visit us at our London Beauty College or call us on 02038568886