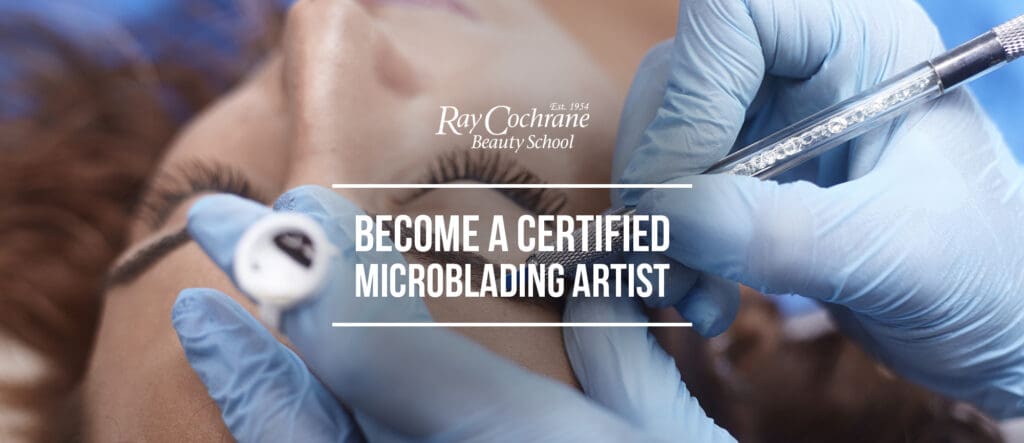 From Hollywood A-listers like Helen Mirren to socialites like Kim Kardashian to pop singers like Madonna, microblading is one of the most popular beauty treatments sought to achieve fuller-looking natural brows and look camera-ready.
What is Microblading?
Microblading, a semi-permanent beauty treatment, works by using a super fine blade to create micro-cuts into the skin whilst inserting cosmetic tattoo pigment between eyebrow hairs under the first layer of skin. 
It's a treatment that achieves excellent results that are loved by many and require a great deal of talent, skill, and artistry. With more people wanting to achieve a fuller brow look, it's not surprising that microblading is a treatment in great demand, taking the beauty world by storm. The appearance of bolder brows frames the face and enhances your natural beauty. They are an ideal option for those who have naturally sparse brows and want a boost of confidence in their appearance.
Are you thinking of getting into microblading and becoming a certified microblading technician? Read on to find out how you can become one. If you're looking to benefit from this rapidly growing industry, you are in the right place!
In this blog, we give you all the steps that you need to become a licenced and certified microblading artist:
How to become a microblading artist in the UK?
Step 1: Understand if this is the right industry for you
Step 2: Choose the right accredited training course (OFQUAL Regulated)
Step 3: Select the best course provider
Step 4: Start your own microblading business
Step 5: Market your business to ensure you succeed
Step 1: Understanding if this is the right industry for you
Microblading offers a lucrative source of income as it is a rapidly growing and thriving industry. According to NPD, the eyebrow industry is worth a whopping £20 million, and on average, you can earn approximately £300 per procedure, around 2 hours. However, being a microblading artist is not a career you should start just because you want to make money. You must be hard-working and dedicated to succeed as a microblading technician.
Over the years that we've been running our microblading course, 
we've had students enrol who are passionate about their chosen industry and students looking to make quick money. But, to be straightforward, students who only join to make money are less likely to complete their course when faced with the reality of the hard work on the program. Passion and dedication are required to do well on the microblading course. 
As mentioned earlier, microblading is almost the same as creating a tattoo on a client, so you need a steady hand, a creative mindset and excellent communication skills. 
Step 2: Choose the right accredited training course
There are so many training courses on the market promising to have you qualified in just 1 or 2 days. However, certified awarding bodies do not approve of these quick methods, just microblading artists looking to make extra money. These courses may seem cheaper and worth it as you'll be qualified quicker, right? Wrong. Firstly, almost all London local councils now require salon-based microblading artists to hold a level 4 certificate for licensing purposes. Only with an official Level 4 qualification will you be able to get insurance for your microblading business. 
Secondly, even if you can do microblading but aren't certified by an accredited body, employers would avoid permitting you to practice on clients as you lack the qualification and professional training.
Finally, accredited courses have a careful and well-thought-out structure to guarantee you learn everything you need to work safely and correctly. It is not possible to learn everything you need in just two days; you are more likely to harm your clients. If you make an error without adequate training, you risk being sued for tens of thousands of pounds and damaging your reputation.
Look out for the following modules on accredited courses:
Client care and consultation

Enhance appearance using microblading techniques

Anatomy and physiology for microblading techniques

Eyebrow shaping services

Health and safety in the salon
Step 3: Select the best course provider
Aside from choosing an accredited course, you should choose a course provider most beneficial to helping you achieve your goals. At the end of the day, these courses cost a lot of money and are here to serve you. Compare all the training providers offering accredited Level 4 microblading courses against each other. What do their reviews say? Who are their tutors? Do you get hands-on practice? 
Ray Cochrane Beauty School offers the VTCT Level 4 Certificate in Enhancing Eyebrows with Microblading Techniques. Our advanced microblading training course is part-time, with classes taking place one day a week over 7 weeks. We understand that you may be busy working, studying or caring for children, so you don't have time to take off to complete full-time training.
Step 4: Start your own microblading business
Whether you want to open your salon, add microblading services to an existing salon or work as a freelance microblading artist, once you are fully certified, the choice is yours! Having the correct qualifications demonstrates to potential clients that you care about your craft and leave them feeling reassured that you provide a quality service. In addition, it permits you and your business to be insured, licensed, and protected.
We've had students at Ray Cochrane complete their Level 4 Microblading training and go on to achieve fantastic opportunities. We previously sat down and interviewed our alums and the founder of Brows by Ushna Esbhani, Ushna who has become a celebrity microblading artist globally. You can read about Ushna's journey to open her microblading business on our blog, highlighting our students' success stories.  
Step 5: Market your business to ensure you succeed 
Marketing is a massive part of any business, and launching your microblading business is no different. Remember to take many pictures of your client's new and improved brows, as potential clients want to see your before and afters. Compared to other professions where the results from a treatment take a while to show, microblading is instantaneous. Take advantage of this through social media by uploading multiple pictures and videos. 
Another great marketing tool is word of mouth; if your client's brows are great, even them walking around town is free advertising for your business. Give clients an incentive to tag you in their pictures or refer their friends to you.
Related: All Your Microblading Questions Answered!
Why Choose Ray Cochrane's Microblading Training?
Since 1954, we have been providing exceptional beauty and aesthetic training courses at our school. As a result, we have received lovely testimonials from our alums who have gone on to thrive in the industry.

Experienced Tutors
The Level 4 Microblading Course at Ray Cochrane London is taught by Eleonora Androva, a renowned aesthetician, tutor and Ray Cochrane's school Director. Eleonora has worked in the beauty and aesthetics industry for over 15 years and presently operates her luxury aesthetic clinic on Baker Street, where she regularly carries out microblading treatments. Students who study with us learn directly from a practising microblading artist who is up-to-date with ongoing market trends and equipment. 
Detailed Course Structure with hands-on learning
We've had students enrol with us after completing their training elsewhere due to needing more confidence in practical aspects. However, our students are well-supported and prepared to deliver microblading treatments to customers. 
Working alongside the VTCT's course structure, we've broken our course into three parts for optimal engagement. The first part of the course will focus on delivering theoretical knowledge, health and safety training and eyebrow shaping.
In the second stage, we move on to practical training, the most significant training element and where other training providers fall short. Students will apply their theoretical understanding of the technique to fake skin after watching the tutor demonstrate microblading on a client. 


In the final stages of the course, learners will practice twice on real-life clients sourced by the school, supervised by their tutors, to gain confidence and competence in their microblading abilities. 
Even after the course is completed, students must create a portfolio of another 10 clients for their tutor to assess and provide feedback. All of which ensures that you are fully confident and capable when you get around to starting your microblading business as a qualified microblading artist.
If you would like more tips on marketing a beauty business, check out our guide to building your customer base, retaining clients and increasing your brand's awareness.
To find out more about how we can help you on your journey to becoming a microblading artist, fill out our contact form, and a helpful course advisor will be in touch shortly. Alternatively, you can give us a call at 02074866291 or send an email to admission@raycochrane.co.uk.