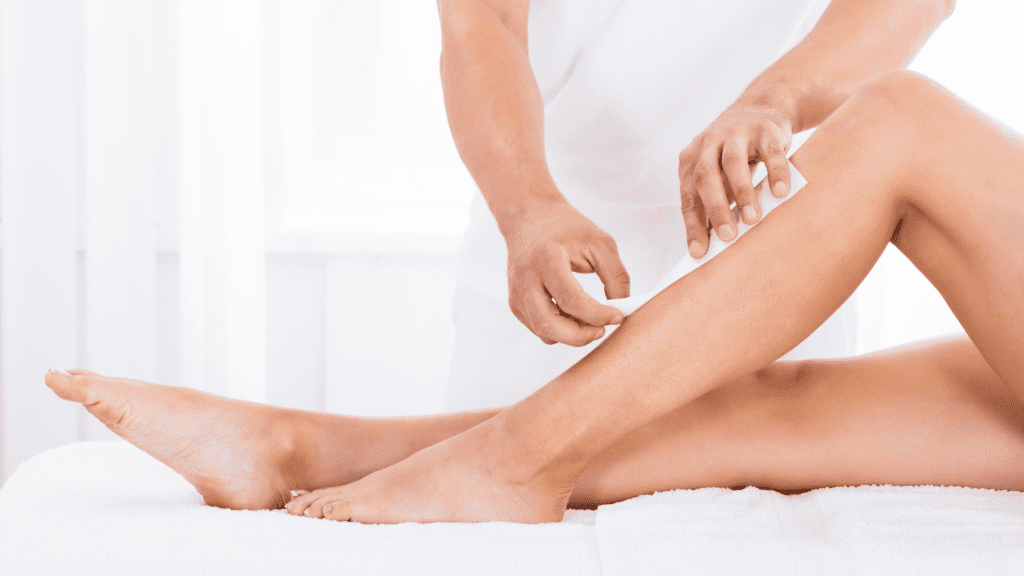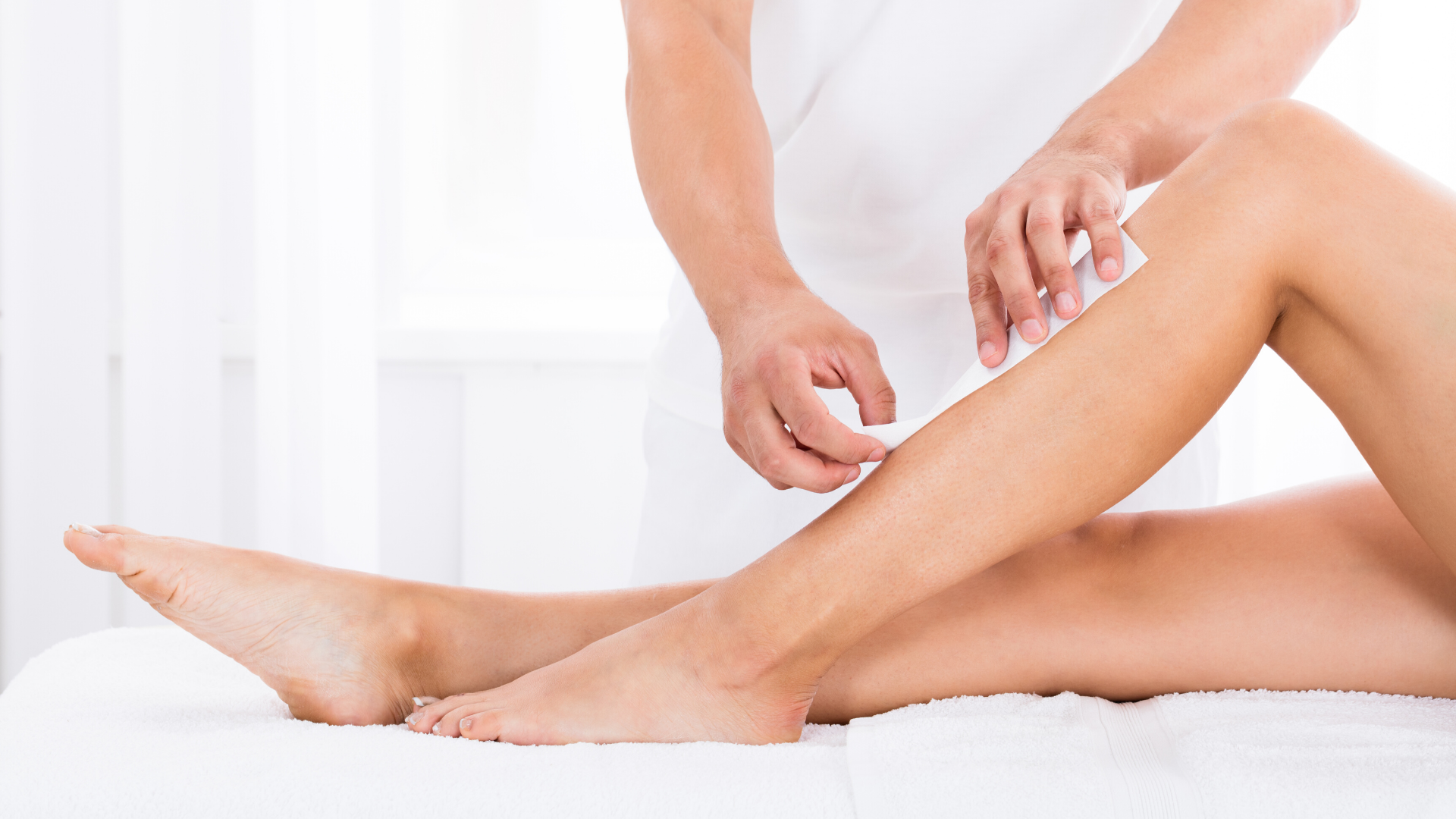 Do you want to learn how to perform waxing on clients to the highest professional level and launch your career as a qualified beauty therapist?
For those who are looking to learn how to safely and effectively carry out hair removal methods to an industry-standard then studying on one of our waxing courses is highly recommended.
At Ray Cochrane Beauty School, we teach fully accredited courses in beauty therapy at our Central London location. You can learn waxing on our VTCT Level 2 Beauty Therapy Diploma course and on our CIBTAC Professional Beauty Therapy Diploma. 
Waxing is a popular beauty treatment given in beauty salons, so for any successful beauty therapist, you would need to know the correct waxing technique to be able to perform the treatment in the salon.
It is also important for those who are wanting to do laser hair removal treatments in the future as you would need to have the skill of performing waxing first.
On the VTCT Level 2 Beauty Therapy Diploma and CIBTAC Professional Beauty Therapy Diploma courses, we teach warm and hot wax methods. 
Warm Wax Vs. Hot Wax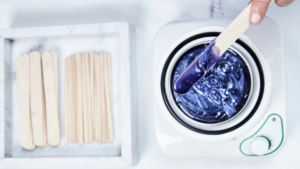 With hot wax, a thick layer is applied to the skin which congeals over the hairs and is ripped off without the use of a cotton or fabric strip. It is typically used on the bikini area and other areas for intimate waxing.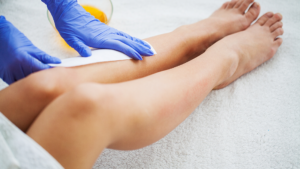 Warm wax is also known as strip wax. This is when a layer of wax is applied to the skin and then a strip of fabric or cotton is placed over the wax and then pulled off removing the hair. This is typically used on legs, arms and underarms. 
Warm wax is quicker to apply on the skin as opposed to hot wax. It is also applied over larger areas of skin than hot wax. 
On our waxing courses, you will be taught by our beauty tutors who are experts in beauty therapy and truly respected in the industry. 
What is the difference between VTCT and CIBTAC?
VTCT stands for Vocational Teaching Charitable Trust. It is an educational body that provides qualifications for those wishing to work in the vocational career sector. 
CIBTAC stands for the Confederation of International Beauty Therapy and Cosmetology. It is a prestigious qualification that has been producing beauty, complementary & spa therapy graduates of the highest calibre since 1977. The CIBTAC Professional Beauty Therapy Diploma is a level 3 internationally recognised beauty therapy diploma designed so that graduates become fully qualified beauty therapists who are salon ready and able to explore the wide beauty career path of their choice.
To obtain the CIBTAC Diploma you will need to complete 2 modules across a 7 month period if you're doing the full-time course or within 14 months if you're studying part-time. The course runs four days a week.
The VTCT Level 2 Beauty Therapy Diploma runs for 20-22 weeks on a one day a week study basis where you will be in class or two evenings a week if you decide to study the evening course. The hours of the class are from 10am to 5pm. 
What are the course entry requirements?
To study the VTCT course, you have to be at least 18 years old and to study the CIBTAC course, you need to be at least 16 years old. 
You will also have to have a good basic education, a good understanding of the English language. 
Why you should study with us at Ray Cochrane Beauty School
We recognise that practice makes perfect. As part of the CIBTAC course, you will undergo doing practical work that involves taking what you have learned in theory and then you will practise on your fellow classmate first and then 2 days a week you'll work with real clients in the school's salon.
Our school is located in Central London, a stone throw's away from Baker Street station and several bus links – we are easy to get to and highly accessible.
As a highly reputable beauty school, we've achieved many accolades throughout our 60 years. Notably, we were awarded the highly coveted Investors In People Award in 2009. We are a Flagship CIDESCO Institute in the UK and we were the 1st school in the UK to offer the highly respected CIDESCO Beauty Therapy Diploma.
We value our students' time and financial investment in our school, which is why smaller classes to make sure students have catered attention to them and their needs. 
Paying a large sum of money upfront for a course is not an accessible option for everyone. We want everyone to have the chance to pursue their beauty therapy career which is why we provide an opportunity for those who study with us to pay for their courses in affordable installments. 
We also offer flexible financial payment options to students where they are able to pay in 6 and 12 monthly installments with Omni Capital Retail Finance at 0% interest. It is available to all students subject to the Omni Capital Retail Finance's approval.
What our students have to say
Olga Lungu said "I just completed my beauty therapy level 2 course and I am so happy that I chose this college. Katherine the teacher is so helpful and friendly. The class was only 6 girls and the atmosphere was incredibly nice, we were like best friends and we had the best time. I really enjoyed the course! Thank you."
Monika Pisleag said "I had done a lot of research before choosing a beauty school to start my studies. By far, Ray Cochrane seemed to be the perfect place, and I couldn't be happier with my choice. Special thanks to Flora Pitsiali who was my tutor on Level 2. Her knowledge, passion, and experience made our lessons very enjoyable. Looking forward to starting my Level 3 soon."
As told by our former students, you will have an experience of the highest quality during your time on our waxing course at Ray Cochrane Beauty School. 
To speak to one of our sales advisors for more information and to book on a course, please call 0203 856 8886 or email email@raycochrane.co.uk