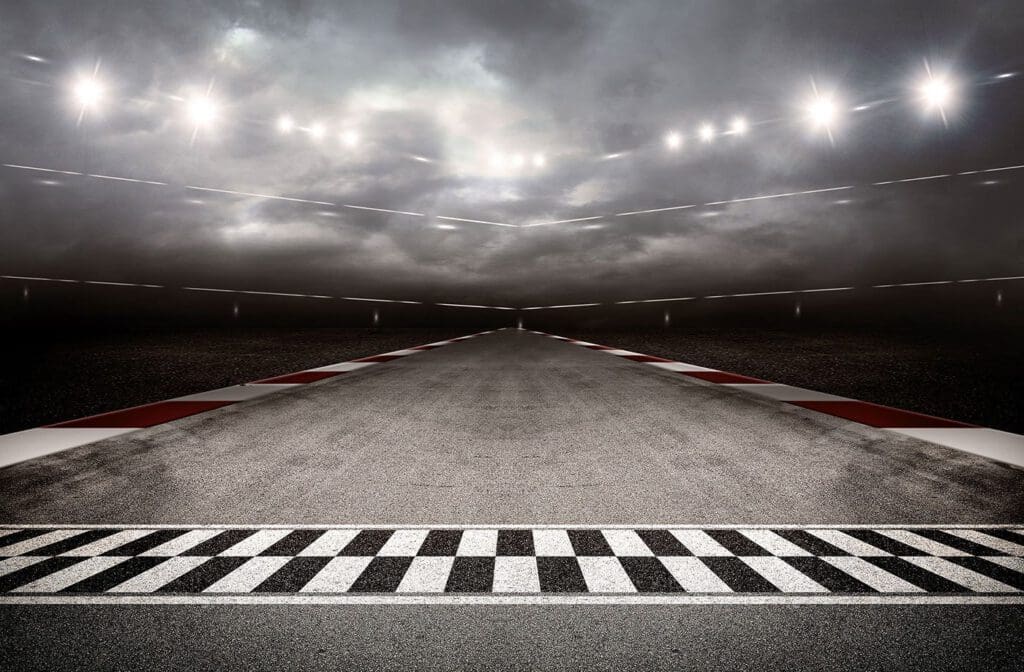 When it comes to searching for the right career path and deciding on the study options that suit best, things can get a little confusing. Words like 'Fast-Track', 'Part-Time', 'Online', 'Evening Course' can crop up and in most cases, you are not clear on their meaning.
Evening Course would be the most obvious but what about the others?
Fast-Track Beauty Therapy Courses
Fast Track in its true meaning is a course of study that is combining an intensive program of practical learning in class but all theory is for home study outside of class hours. It is important to note that if you sign up for a fast track course, you should be prepared to work additional hours during the week and avoid missing classes otherwise you will fall behind.
There are several fast track beauty courses options;
Fast Track (5 day course)
This option allows you to study at home in your own time. You revise and learn the material that is sent to you in advance and then you will be sent a test that you complete. Once you pass the test, you come into a class environment and complete an intensive course of practical learning for 1 week for example. You then go home and practice and complete your assignments. When you are ready, you return to the school for your final assessments. As you can see, this is not all achieved in 5 days.
Fast Track 1-day attendance over a number of weeks.
Again, you receive your theory in advance and it is best to study in advance of the course start date. Week by week you learn practical skills and are given homework of assignments and practice tests to ensure you are studying for the next lesson. Assessments are usually towards the final weeks of this course. Better option for someone who finds it hard to be motivated at home on his or her own. This is also good if you want a quicker option that is guided learning.
It is impossible to learn all aspects of Beauty and be skilled and ready for the industry in just one day. Beauty is a 'hands-on' industry and it is only with practice, study and thorough theoretical knowledge and guidance from your teacher that you can hope to be ready to work, to have an understanding of what you are doing and to be safe so that you are not harming your clients.
Ask yourself, "Would you visit a doctor for advice/treatment if they did a one day medical course?" "Would you allow a surgeon to open you up if they had only practiced on dummies and not really people?" "Would you go to a salon and allow a therapist who has poor knowledge, is not cleaning the tools used on clients, is unsafe with facial machines and is taking double the time to complete treatments to do your manicure?" Now imagine the same therapist with a Laser Machine. What do you think now?
Usually after fast track courses, therapists can be left feeling like they are not confident in their practical skills so this is when you need to be sure you pick the right option. Class numbers can also have an impact. Small groups will allow for greater attention to each student whereas large groups will mean that not all students are getting the attention they need.
The only time one-day courses are worthwhile choosing is if you are already in the beauty industry for a few years and have completed all the basic techniques and knowledge previously. With this strong foundation, picking up new techniques is a simple matter and not difficult to do. Even with this foundation, all techniques should be practiced thoroughly before applying to paying customers.
Part- Time Beauty Therapy Courses
Part time courses are usually 1-2 days per week over 5-7 months approx.
This is better for someone who doesn't have as much free time at home to study and is also working. Part time courses are a combination of theory and practical taught together with the guidance of an experienced teacher. You have more time to ask questions, gain practical experience and to improve your skills. After a part time course, you can be ready to enter the industry as a Junior Therapist. You should be confident in your skills and knowledge and feel ready to work in the industry.
Online Beauty Courses
This type of beauty therapy course really angers me. As I have said before, Beauty is a 'hands-on' industry and it is only with practice, study and thorough theoretical knowledge and guidance from your teacher that you can hope to be ready to work, to have an understanding of what you are doing and to be safe so that you are not harming your clients.
Online courses in Beauty Therapy Level 2 and 3 cannot possibly produce good therapists.
You need to be guided; it needs to be hands-on. It is impossible for someone to watch or read and hope to put that together and be good at treatments. Small techniques like hand placement, pressure, presentation, client care etc. cannot be successfully achieved online. You need a classroom, real life- not virtual.
I find when I'm teaching certain aspects of beauty, students can be holding a spatula incorrectly, which may seem futile, but in the real world, that little mistake could lead to poor waxing techniques, unhappy clients, reduced profit and injury. Teachers pick up on these details and guide you through correcting it. Online courses do have teachers that sit and watch you complete treatments day after day.
They have videos that you watch but even watching a video is not enough to give you the correct skills. Some students interpret them differently and end up completing a movement that is completely incorrect and in more serious cases, dangerous.
Online courses can be used for theoretical knowledge, but practical is an entirely different skill and guidance from a teacher who is present in the room is essential.
I fear for the direction that the beauty industry is going all because students are not being given the proper guidance on courses. Poor practices are creeping into the industry due to the increased number of fast track and online courses and students are not being properly taught and assessed according to their individual needs. Some schools just want quick turnaround for fast profits but not meeting the needs of students and safety in the industry.
We hope this guide has helped you to make a decision on the right choice of study for your needs. If you need help choosing a training course in beauty therapy, then feel free to call us on 0203 856 8886 or by email at email@raycochrane.co.uk