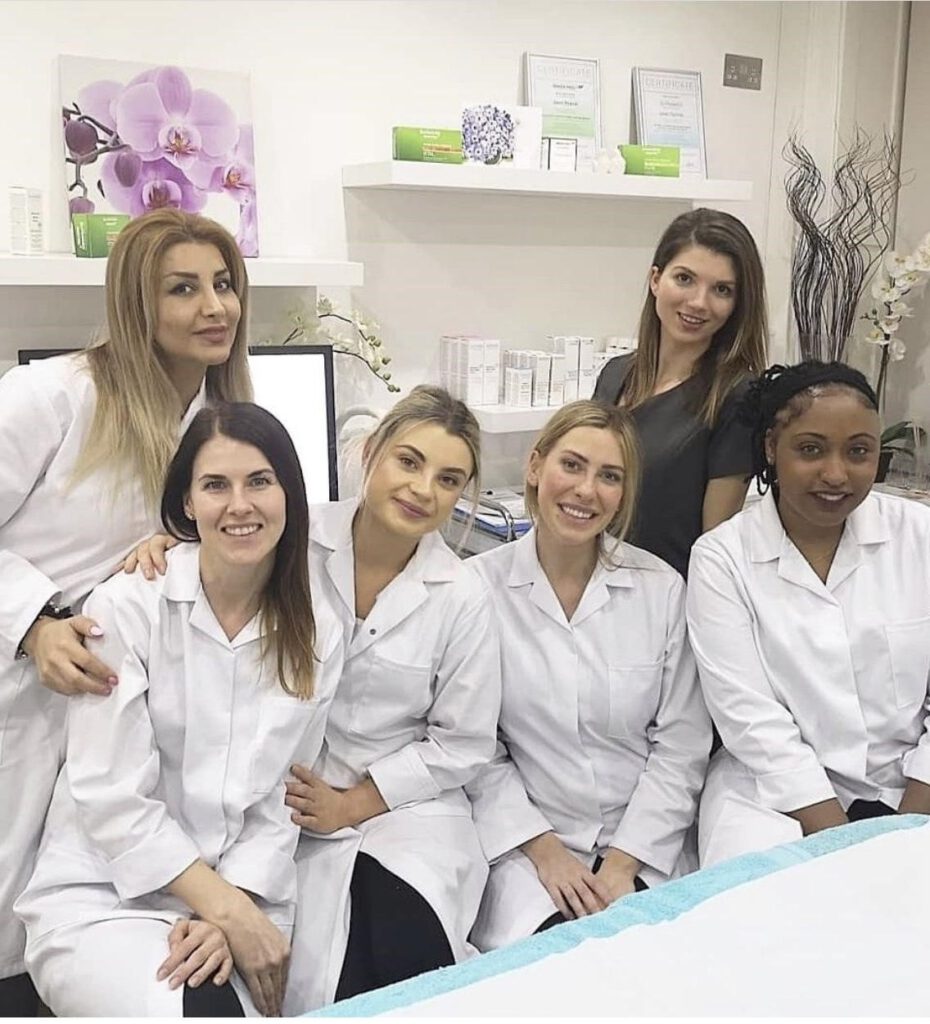 The field of beauty therapy is constantly evolving and thriving. The UK beauty industry is expected to be valued at approximately £33 billion by 2027. Thanks to social media, new technology and trends, the beauty industry is continuously expanding. For centuries, people have always looked for ways to look and feel their best. As a result, there are always many clients looking for high-quality services to fulfil their needs. 
Beauty therapy, laser and skin and nail and brow courses are always in high demand. There are always new developments and discoveries in the beauty industry. Investing in a career as a beauty therapist will always present new opportunities and challenges. You're in for a lifelong learning journey — after all, every day is a school day. There are many different sectors in the beauty industry. Whether you prefer a job in beauty therapy or you're more inclined toward a nail technician career, you'll be spoiled for choice. 
If you need help deciding, we've compiled a list of reasons to explain why a career in the beauty industry is one of the most rewarding professions you can do. 
1. Flexibility and Diversity in the Workplace
Perhaps you have a young family, or you're a single parent. Maybe you have a full-time job to pay the bills, or you simply don't have the time. Sound like you? A career in beauty can accommodate your lifestyle. Many beauticians decide to work as freelancers, which means you can pick when you work. With the right qualifications, you can work from home or offer a mobile service. And, if you're sceptical about having the time to complete any beauty therapy course — think again. 
At Ray Cochrane Beauty School, our VTCT Level 2 Beauty Therapy Course and Level 3 Beauty Therapy Course are both part-time. You'll only be required to come in one day or two evenings a week — completely manageable if you're strapped for time. 
Embarking on a career in the beauty industry means you will be exposed to a wide range of different genders, ages and ethnicities. You'll always be learning something new and enjoying the diverse company.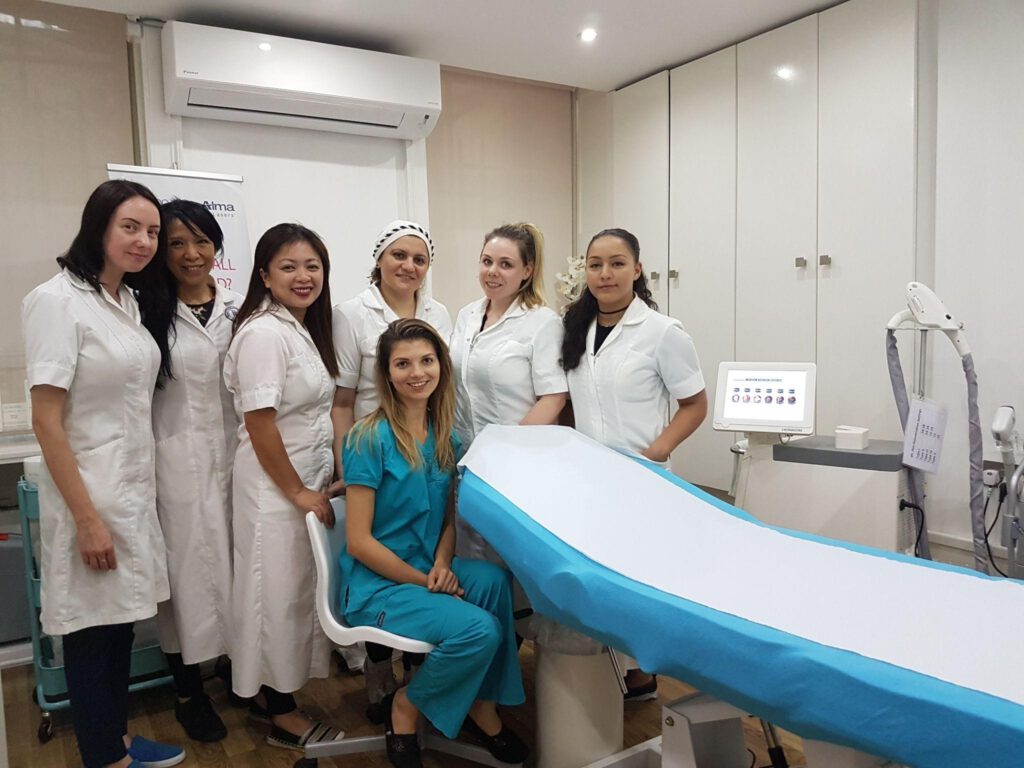 You could choose to start your career in a spa centre, salon, cruise ship or even go into the fashion and film industry. After gaining some experience as an apprentice, you can aim higher by starting your own business or opening your own beauty salon. 
To inspire you on your beauty journey, read about one of our recent student success stories where beauty graduate Katherine Alvaro opened her own beauty salon.
There are endless possibilities out there.  If you're driven enough, be conscientious and start working smart towards your goals.
2. You're a Social Person
Once you enrol on a beauty therapy course, such as the globally renowned CIDESCO International Diploma, you are in for an adventure. The quest? Bringing beauty into the world, inside out. For many people, presenting your "best self" to the world is a priority and is one of the main reasons why the beauty industry is always booming. 
As a qualified beauty therapist, you can have a bigger impact on your clients than you might realise. For instance, a client who is self-conscious about their bushy brows or body hair will be forever grateful for your microblading or waxing treatment. A career in the beauty industry can help restore confidence and make people feel better about themselves. Using your practical and interpersonal skills, you can encourage those who lack self-belief. 
Related: CIDESCO International Diploma – Your complete guide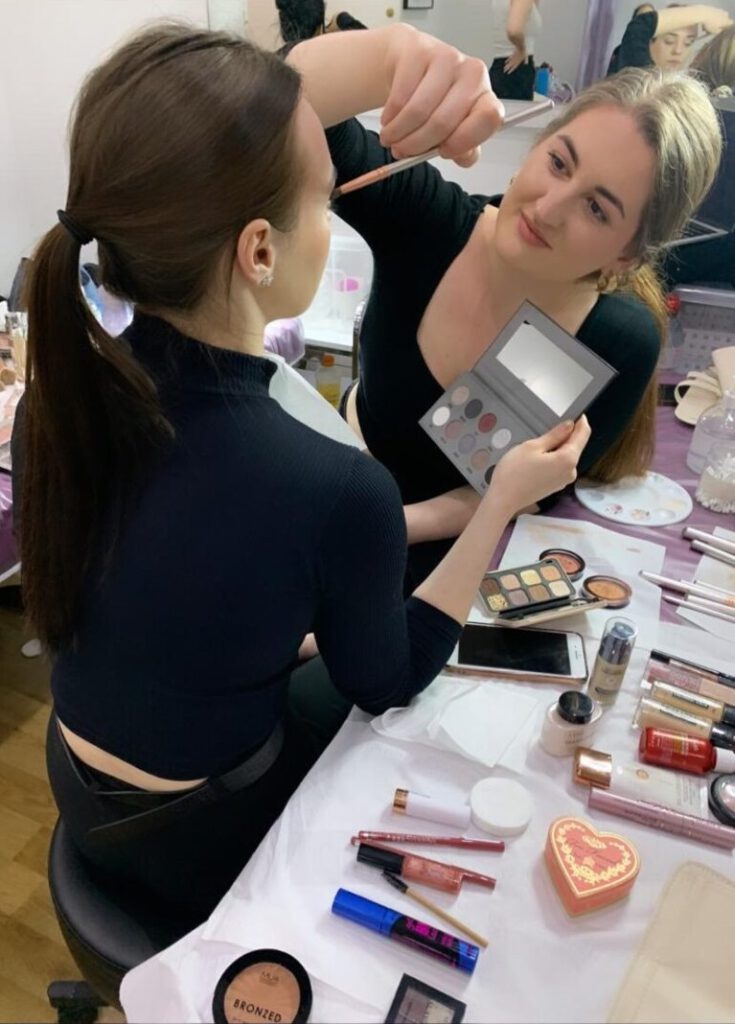 3. You're Always in Demand 
A career in the beauty therapy industry offers excellent job security. Choosing to become a highly qualified beauty therapist is a guarantee for always having customers, both new and returning. If you are passionate about your work, have exceptional training and love making people look their best, then you will never have to worry about business. Rather it's the other way around. Plus, happy customers mean more recommendations. And don't worry: there are always vacancies for great beauty therapists around the world.
If you choose to train at Ray Cochrane Beauty School, you'll have an even better chance of success within the competitive beauty industry. We're not just committed to education; we're also dedicated to learning alongside our students. This means refining our teaching methods and courses where appropriate so that we are always up-to-date with the latest beauty trends. We constantly challenge our students to reach the highest level of expertise, making our graduates the best in the industry. Due to our international renown and reputation, students who have completed our courses are in top demand worldwide. 
Related: The Makeup Industry Will Never Go Out of Fashion
4. Visible Instant Results
Regardless of which sector of the beauty industry you choose to work in, the fruits of your labours will be immediately recognisable and visible. Unlike other industries, you get to see your work and receive instantaneous feedback. Through this, you can learn fast about what makes fantastic makeup, a beautiful haircut, hair colour or hairstyle, a wonderful facial, or a relaxing massage.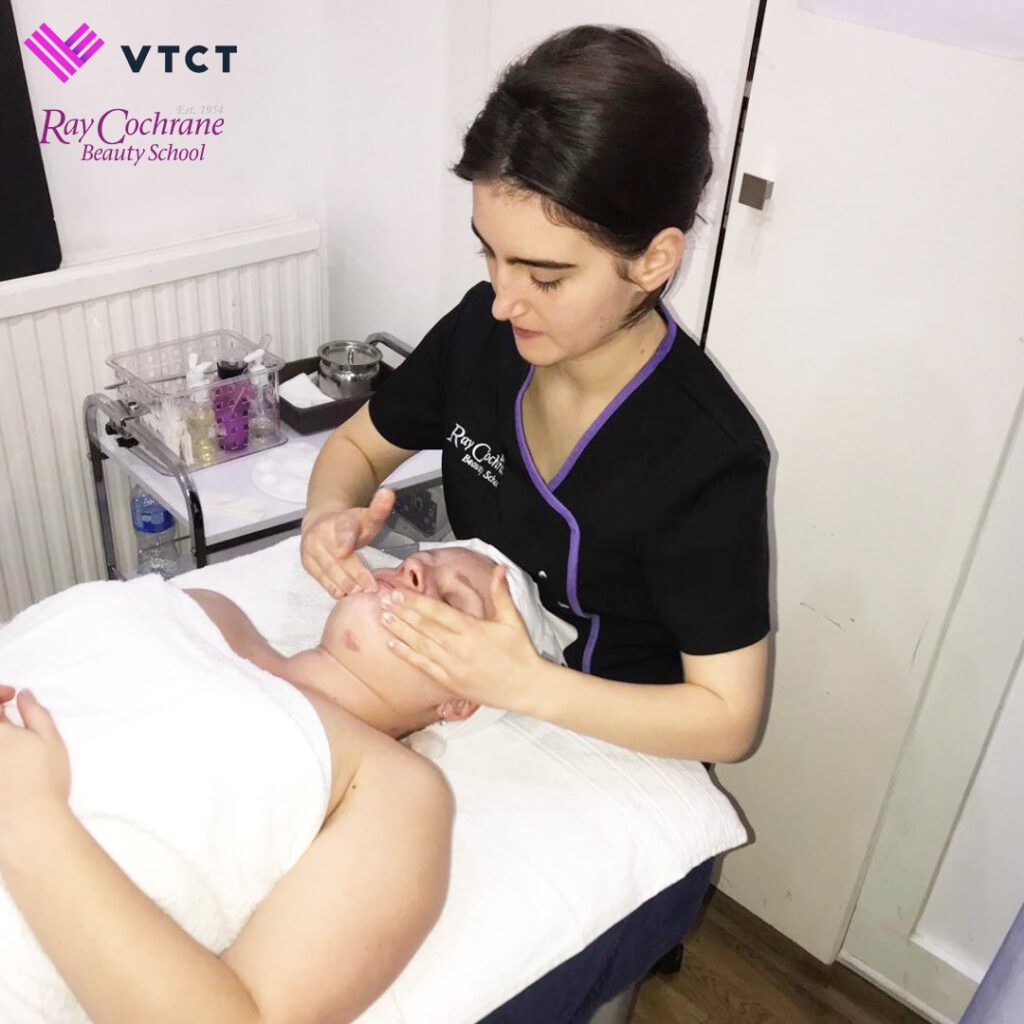 The beauty industry offers great variety. With one client, you might be creating bespoke nail art; with another, you could be responsible for a bride's makeup on their big day. The more skills you have under your belt, the more variety you'll have at work throughout your career. In addition, offering a range of beauty services opens your client base to a larger number of potential customers. In any case, the feeling of seeing your customers smile with all their heart is truly priceless.
5. A Creative Work Environment
Working in the beauty therapy industry means choosing your workplace, brand message, tools of the trade and even your "canvas": the customers. You are an artist working with reality, not imagery. 
Nowadays, finding a job that allows you to express your imagination and creativity can be hard. The beauty industry is different. You can demonstrate your artistic skills by becoming a successful nail technician or creating a unique make-up look for one of your clients. Combine your creative flair with your career and you're on to a winning formula.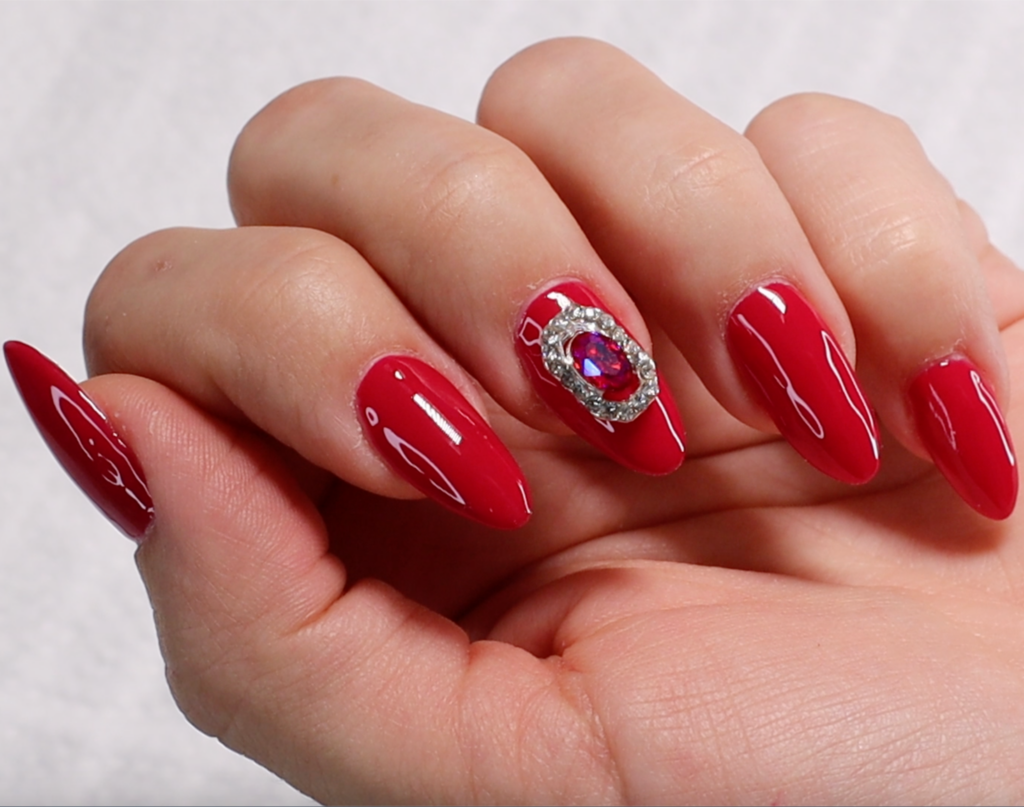 On top of it all, you get to do your job in a peaceful, nurturing environment, away from the stress of an office. The beauty industry is all about making people look and feel even more beautiful and relaxed. This means that your skills can make the world a happier place, one person at a time!
Train at Ray Cochrane Beauty School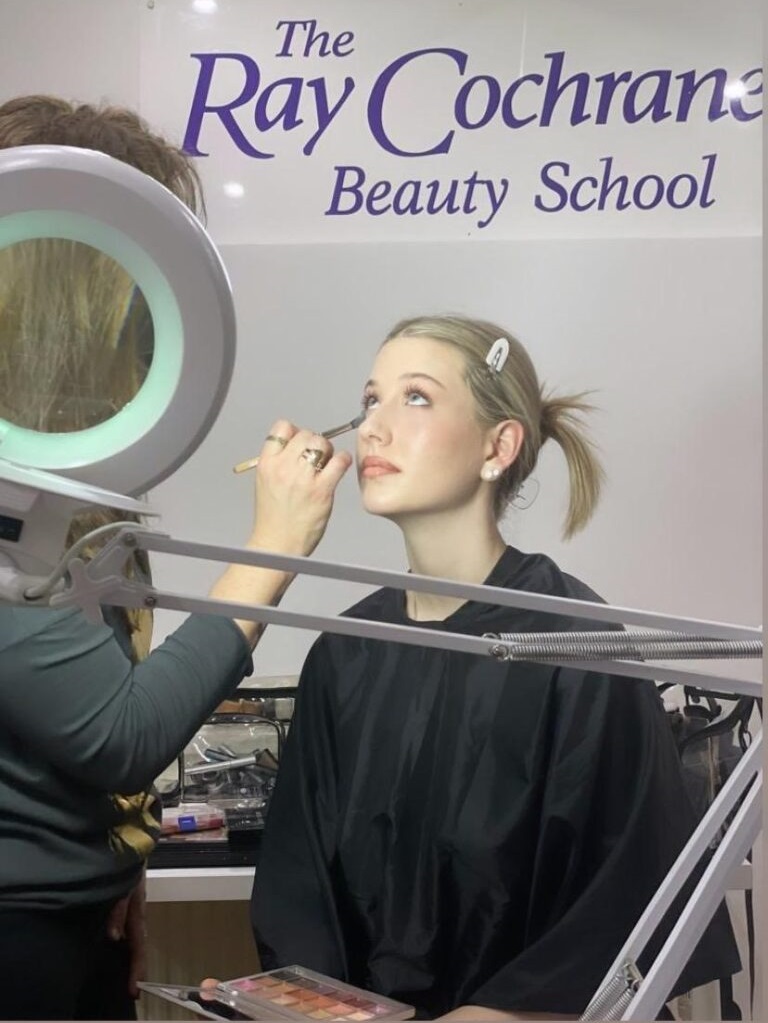 Ray Cochrane Beauty School is a highly prestigious beauty academy situated in Baker Street, Central London. We specialise in small group beauty training to give our students the level of education they deserve. Founded in 1954 by beauty pioneer Mrs Ray Cochrane, we are the longest-established CIDESCO school in the UK. With over 60 years of experience, our knowledge and expertise in the beauty industry are unrivalled. 
Now is the time to embark on your rewarding beauty career. Train with the best and nurture success. Enrol on a course today.